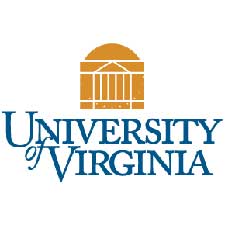 Gov. Bob McDonnell has reappointed Helen Dragas to a second four-year term to the University of Virginia Board of Visitors, defying critics and apparently endorsing the failed putsch led by the rector to remove UVa. President Teresa Sullivan from office.
"Just as I was disappointed to see the lack of transparency and communication surrounding the request for the resignation of the first female president of UVa, I am also concerned that the first female rector seemed to become the sole target of recent criticism," McDonnell said in a statement announcing the reappointment of Dragas.
There is "no doubt," McDonnell said, that the Board of Visitors "made mistakes" in regard to the forced resignation of Sullivan, which the board reversed in a unanimous vote on Tuesday, but "this is not a time for recrimination," McDonnell said, rather "a time for reconciliation."
Dragas has been under fire for her galvanizing role in leading the effort to oust Sullivan – and for her stiff resolve in the face of the firestorm that came about in the aftermath that the move was the "right thing" done the "wrong way."
"I have been heartened by recent statements made by President Sullivan, the Board of Visitors and by the faculty senate chair about their ability to work with the rector," McDonnell said.
"I look forward to the board and administration moving forward together.  The university's tradition is the embrace of inquiry, critical thinking and change, which the rector and many others bring to the table. Ms. Dragas's serious critique of the challenges facing the university is a voice that must be heard, and can help, in ensuring UVa remains one of the world's foremost institutions of higher learning," McDonnell said.