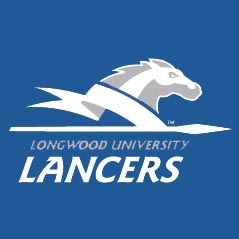 A gauntlet of non-conference games, including five contests against ACC and SEC teams, highlights the 2014-15 Longwood women's basketball schedule, announced Friday by 13th-year head coach Bill Reinson.
With a squad that includes six juniors and one senior, Longwood will face ACC foes Clemson, Virginia, Virginia Tech and Wake Forest and SEC member Florida in the first half of the season. While those five games will be on the road, Longwood will host twelve home games in Willett Hall.
"Our schedule this season has a distinctly local flavor, as we will play nine games against schools in Virginia," said Reinson, who is just one year removed from taking the Lancers to the Big South Championship game in 2012-13. "Last year, we were very young and we tailored our schedule accordingly. This season we will have six juniors, and I believe we need to challenge ourselves a bit more. By scheduling five BCS schools, including four from the ACC, we are setting the bar very high, but I think it's necessary to get to the next level."
The Lancers will do anything but ease into the 2014-15 campaign, as their first three games will be on the road at Wake Forest (Nov. 15), Florida (Nov. 17) and Richmond (Nov. 20), three teams that were among the top 125 in last year's final RPI. Those three road games are part of a grueling opening stretch in which the Lancers eight of their first 10 games in opponent territory.
Following the Richmond contest, Longwood hosts UNC Greensboro on Nov. 24 for the home opener in Willett Hall but then opens a three-game road trip with games at William & Mary (Oct. 19), Big South rival High Point (Dec. 2) and Virginia Tech (Dec. 6). The William & Mary and Virginia Tech contests are the second and third of six road trips within state lines.
Longwood will then return to Willett for an afternoon matchup against UNC Asheville before embarking on an ACC trip to Virginia (Dec. 16) and Clemson (Dec. 19). Those two games and an ensuing home game against George Mason on Dec. 22 mark the end of the non-conference portion of the Lancers' schedule.
Big South play ramps up following the George Mason home game, as Gardner-Webb makes the trip to Farmville for a Dec. 28 showdown. The Gardner-Webb game will be Longwood's final tuneup before facing annual Big South Championship contender Winthrop, which won the league last season with a 15-5 conference record and a 24-9 overall mark, on the road Dec. 30.
After a break for the new year, Longwood returns to the court and opens a three-game homestand against Campbell (Jan. 3), Coastal Carolina (Jan. 5) and Radford (Jan. 10). The Campbell contest will be the front end of a home double header with the men's basketball team, which hosts Radford at 5 p.m.
Back-to-back road games at Liberty (Jan. 13) and Presbyterian (Jan. 17) follow before the Lancers return home for another homestand against Charleston Southern (Jan. 24) and a rematch against Winthrop (Jan. 27). Longwood will play just one of its next six games at home, as road games at Campbell (Jan. 31) and UNC Asheville (Feb. 5) bookend a home game against High Point (Feb. 2) and precede three straight road games at Gardner-Webb (Feb. 7), Radford (Feb. 10) and Coastal Carolina (Feb. 14).
The Lancers close out the year with consecutive home games against rival Liberty (Feb. 17) and Presbyterian (Feb. 21) before the regular season finale against Charleston Southern on Feb. 28.
The Big South Championship takes place March 3-8 in at The HTC Center in Conway, S.C. In the Lancers' first year in the tournament, Reinson led the team to three straight wins and a berth in the championship game.