Sports
Liberty suffers first loss in ASUN play, dropping 62-59 decision at Eastern Kentucky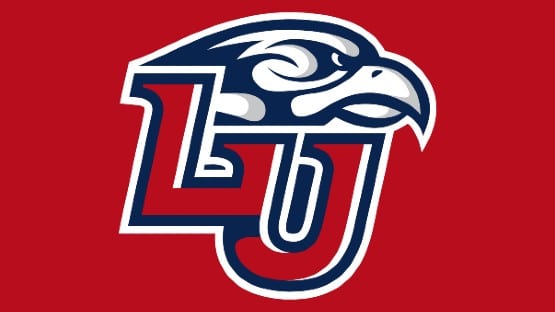 Liberty had its six-game winning streak snapped at Eastern Kentucky in a 62-59 road setback on Sunday.
The Colonels (10-7, 3-1 ASUN) had an 11-point lead with 7:24 left, but Liberty (12-5, 3-1 ASUN) got the margin down to three with 1:29 to go, and had two different chances to tie it in the final minute, but missed a pair of threes, including one from Johnathan Jackson that missed at the buzzer.
Brody Peebles paced the Flames in scoring with 13 points, doing so on 5-of-10 shooting from the floor.
"I'm proud of our guys' effort. They threw us a couple of haymakers, and our guys responded," Liberty coach Ritchie McKay said. "It was not as clean in our execution, but Eastern Kentucky had a lot to do with that. I think it's hard to win on the road, and I like the looks we had."
The Flames will return home to face North Alabama (9-8, 1-3 ASUN) Thursday evening at Liberty Arena. Tip time is 7 p.m.
The game can be seen on ESPN+.