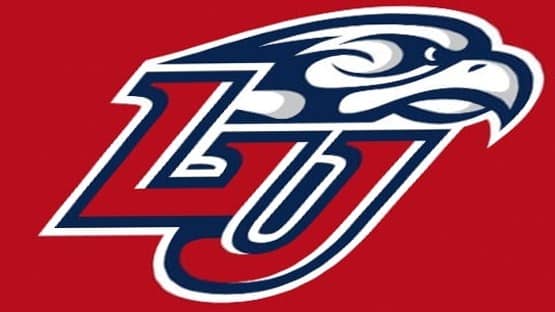 Liberty completed an impressive three-game run through the Myrtle Beach Invitational with a 71-61 win over Vermont in the championship game on Sunday night.
The Flames (5-0) also posted wins over Furman and Wichita State down in South Carolina, pushing the program to 43rd in KenPom.com Monday morning.
Fifth-year senior forward Kyle Rode was tabbed the Myrtle Beach Invitational MVP after averaging 19.3 points, 6.0 rebounds, two assists and two steals per game while connecting on 45.5 percent (10-of-22) of his three-point attempts in the tournament.
Sophomore forward Zach Cleveland totaled a career-high 21 points on 9-of-12 shooting and added nine rebounds in the championship game.
This one was tight down the stretch. The Catamounts' Sam Alamutu knocked down his second three of the game to cut the Liberty lead to one, 61-60, with 4:05 left.
Kaden Metheny made a stepback three-pointer with 2:41 remaining to extend the Flames' lead to 64-60. After the two teams traded single free throw makes, Metheny delivered again with a driving layup late in the shot clock to put the Flames up six, 67-61, with 28.3 seconds remaining.
Sophomore Colin Porter knocked down 4-of-4 free throws in the closing 15 seconds to put the finishing touches on the victory.
Liberty held Vermont (4-1) without a field goal in the final 4:05, and the Catamounts made only 1-of-4 free throws down the stretch.
"I'm really proud of our group. That's a great win," Liberty coach Ritchie McKay said after the game. "I have a ton of admiration for (Vermont Head Coach) John Becker and the Catamounts. They've got a heck of a program, so that's a really quality win for our group. The best thing about it was there was a lot of adversity during the game that we had to experience, and we had to respond the right way. I thought we did so."