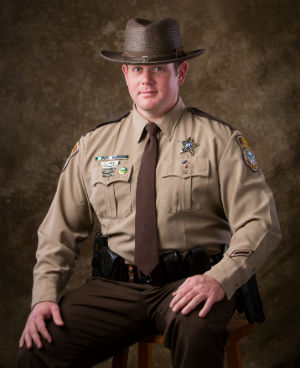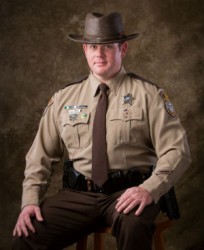 I've known Donald Smith his entire life, as I am his sister. When we were children, Donald was different. I wanted to play while Donald wanted to go to the farm and work. I never understood him back then, but looking back he was showing his leadership abilities and strong work ethics even as a child.
Donald has always had a strong head on his shoulders. He never does anything because others are doing it, and he strives to do what is right and fair for all. He always puts others before himself and has been wiser than his years since adolescents. He has known from a very young age that not only did he want to serve and protect the citizens of this county, but felt that he could make a real difference in our community by running for sheriff one day.
I have watched him work tirelessly his entire career to achieve this goal and I know what's truly in his heart. I've learned so much about him on this journey. Donald is a very humble and compassionate man. I have heard from you, the citizens, many stories of how he has affected your lives that I didn't know. From sending flowers to a victim's family to changing someone's life because he arrested them and took the time to talk to them about the path they were taking. Our family had to read in the paper that he shoved another deputy out of harm's way before getting hit by that car last year. He already had an Associate's Degree, but felt if he was going to do this, he needed a Bachelors. So, in addition to working full time, running the SWAT team, and raising cattle, he went back to school to earn another degree. This is Donald. He truly cares about our community, and I know he will make a difference if you will give him a chance.
He will be the "People's Sheriff." Vote Donald Smith on November 3rd.
– Letter from Michelle Fix/Churchville