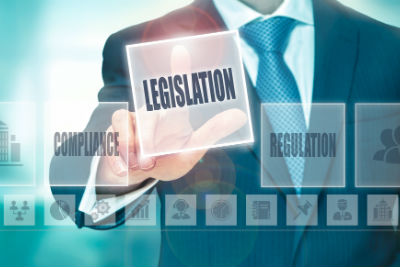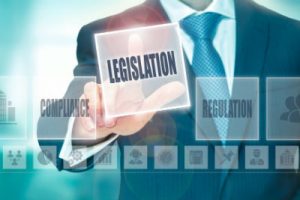 The Technology Assessment for Air Quality Management Act would authorize $55 million for the Environmental Protection Agency (EPA) to expand its online air quality toolbox and improve monitoring capabilities.
Introduced by Congressman A. Donald McEachin of Virginia on July 27, the legislation would provide annual updates and expansion of the EPA's online air quality toolbox; connect the toolbox with environmental justice mapping and screening tools; establish a working group consisting of representatives from EPA regional offices, air agencies, environmental justice networks, data science and public health science to develop templates for integrated monitoring systems; direct the EPA and the Government Accountability Office (GAO) to conduct an inventory of the locations and operation statuses of air monitors, existing data infrastructure, high-priority areas for monitoring deployment in environmental justice communities, and workforce needs to improve air quality management across scales.
"Every American deserves the right to breathe clean air, but far too many live in areas with high levels of air pollution," McEachin said in a press release. "As we fight to safeguard that right, we must ensure we have the most robust and effective methods to monitor and manage air pollution. I am proud to introduce the Technology Assessment for Air Quality Management Act to take another step in advancing environmental justice and protecting the health of vulnerable Americans."
More than four in 10 Americans live in areas impacted by air pollution, according to the American Lung Association. Black Americans are disproportionately affected by air pollution and 61 percent more likely to live in areas with unhealthy air quality.
"You can't manage what you don't measure. Accurate monitoring of air pollution is essential for protecting Americans' public health, especially for frontline environmental justice communities," Sen. Edward J. Markey, chair of the Senate Environment and Public Works Subcommittee on Clean Air, Climate and Nuclear Safety, said in the press release. "This legislation would ensure that the government is using all the best modern air monitoring technologies to create an adaptable and equitable framework for measuring air quality, so that all Americans can breathe fresh air — no matter where they live."
American Lung Association President & CEO Harold Wimmer said that accurately monitoring air quality is a key component in protecting public health and to prioritize monitoring in communities that have been left behind in the pursuit for healthy air is important.
"Exploring ways to expand air quality monitoring and ensuring that data is efficiently shared with local communities is necessary to ensure clean air for all," Wimmer said in the press release.
"This legislation would help build the toolkit for communities eager to improve their understanding of exposure risks due to air pollution," Dr. John Graham, Senior Scientist of the Clean Air Task Force, said in the press release. "Recent expansion of low-cost sensor networks have provided real-time, local data for communities to track changes in neighborhood pollution levels. The funds for this technology assessment will facilitate the use of new data sources to support efforts to reduce air pollution and protect human health and the environment."