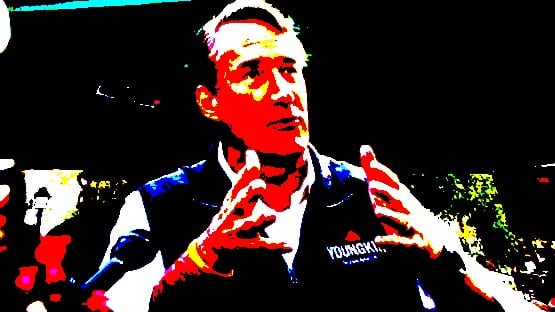 Gov. Glenn Youngkin received $8.5 million in Carlyle Group tax-free as part of a corporate restructuring of the private-equity firm, according to court documents.
Youngkin received the stock payout in January 2020, eight months before he stepped down as the co-CEO of the Carlyle Group to begin his campaign for governor in the 2021 election cycle.
The payout, according to a lawsuit filed in a Delaware court by the city of Pittsburgh Comprehensive Municipal Pension Trust Fund, resulted a change in the Carlyle Group's corporate structure, from a publicly traded partnership to a corporation, and the buyout of a tax-receivable agreement the insiders had made with the company.
Youngkin was among eight Carlyle insiders who received more than $200 million worth of company stock in the deal, tax-free and paid for by the company.
The pension trust fund, in its suit, said Carlyle Group stockholders received nothing from the deal.
"The beneficiaries of the city of Pittsburgh Comprehensive Municipal Pension Trust Fund are municipal fire and police personnel serving the city of Pittsburgh. Many are first responders putting their lives on the line every day. They depend on the integrity of the financial markets to provide for their retirement," lawyers for the fund said in their complaint.
"The kind of impunity that Carlyle's control group acted with is shocking and unacceptable."
A Youngkin spokesperson defended the deal in a comment to NBC News: "When Mr. Youngkin was a member of Carlyle's leadership, the Carlyle board and an independent special committee retained independent experts and advisors to consider and approve a transaction that had significant benefits for the company and its shareholders. The plaintiff's allegations are baseless and will be vigorously defended against."