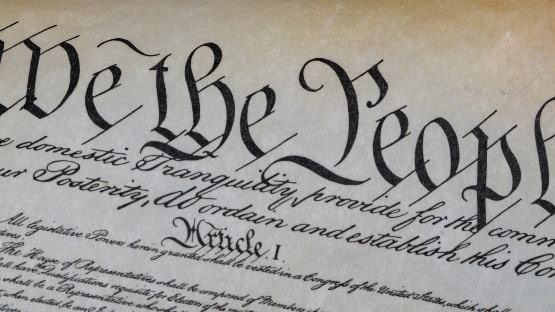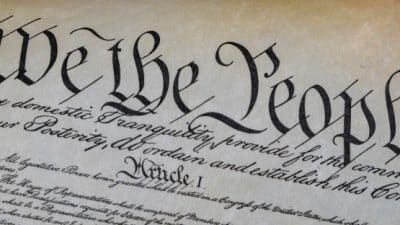 In 2020, the Virginia General Assembly passed an amendment which made Virginia the 38th and final state needed to ratify the Equal Rights Amendment.
A resolution introduced today would remove the deadline for ratification of the ERA.
U.S. Sens. Mark R. Warner and Tim Kaine of Virginia and U.S. Rep. Abigail Spanberger of Virginia joined their colleagues in introducing the resolution, which would take a critical step toward enshrining equality for women in the United States Constitution.
"In 2020, Virginia carried this important issue across the finish line by becoming the final state needed to ratify the Equal Rights Amendment. It's time to remove this trivial deadline, recognize the will of the states, and ensure that women's equality is fully and expressly recognized in our Constitution," Sen. Warner said.
Ratifying the ERA, which states, "Equality of rights under the law shall not be denied or abridged by the United States or any State on account of sex," would affirm women's equality in the Constitution, and prohibit sex discrimination in the nation's foundational document.
Introduced 100 years ago, the ERA's goal is to codify gender equality, and was introduce in every Congressional session since 1923 until it passed both the House and Senate in 1972. A seven-year deadline was placed on the ratification process by Congress, then the deadline was extended to 1982. In that time, only 35 states ratified the ERA. Thirty-eight states were needed before the arbitrary deadline. Nevada ratified the ERA in 2017 and Illinois in 2018, followed by Virginia in 2020. Removal by Congress of the deadline is all that remains to certify the ERA as the 28th Amendment.
"In 2020, Virginia took action to enshrine equality for women into the Constitution by becoming the 38th and final state needed to ratify the Equal Rights Amendment," Kaine said. "Now, it's time for Congress to act to remove the arbitrary time limit for ratification and finally guarantee women equal protection under the Constitution."
The 28th Amendment would provide equality in the American workforce and income, pregnancy discrimination, sexual harassment and violence, reproductive autonomy and protections for LGBTQ+ individuals.
"There must be no deadline on equality," Spanberger said. "Advocates in Virginia and across our country have led a decades-long push to guarantee constitutional protections against sex discrimination through the Equal Rights Amendment. Generations of mothers, daughters, sisters, and granddaughters have pushed the boundaries of progress for women in the Unites States to get us to where we are now — only to have their lasting achievement blocked by an arbitrary deadline. But Congress has the power to remove that very deadline, and we are long overdue for action."