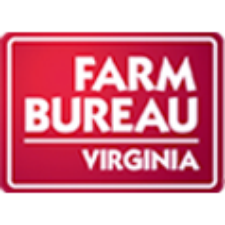 What needs to happen for Americans to value fresh, healthy, local food more? The annual Virginia Farm to Table Conference has become a meeting ground for farmers and other professionals to discuss that question and many others. About 800 people attended the Dec. 2-4 event hosted by Virginia Cooperative Extension at Blue Ridge Community College and Virginia State University. Virginia Farm Bureau Federation was among the sponsors.
The line between volunteer and unpaid intern labor and the question of what should be paid for labor on a farm are tricky ones. That was one of the main messages during a panel discussion on labor issues among beginning and startup farmers, led by Dr. Kim Niewolny, a Virginia Cooperative Extension specialist and director of the Virginia Beginning Farmer and Rancher Coalition Program.
Farm internships should be an educational experience for the participant, not a cheap way to boost profit, according to panelists. Interns and volunteers shouldn't replace paid employees, though it is much easier for operations with nonprofit status to legally use unpaid labor, they said.
One audience member asked if it might boost start-up and small farms' productivity if employees were paid more per hour.
"One thing you have to remember is, that $8.55 an hour that you're paying, it costs you more than that because you have to match the Medicare and the Social Security," said panelist Sally Walker, who runs Glade Road Growing with her husband in Blacksburg. Walker said they give back to their three part-time employees and team of volunteers by providing meals and by running the farm as efficiently as possible to minimize menial tasks. She and panelists from Agriberry Farm in Hanover County explained that their operations provide educational stepping stones for young workers.
In a panel discussion on selling food to institutions, panelist Danny Boyer of Four Winds Farm in Grayson County said "it's a shame" that farmers who have a quality product have a difficult time selling it for use in schools, hospitals and other large organizations.
Cost and volume demands for a system with 5,500 students in eight schools are key concerns, said panelist Andrea Early, executive director of school nutrition for the city of Harrisonburg's public school system. Raising meal prices, she noted, can prompt parents to prepare children's lunches at home.
The "volume discount," wherein large-scale companies can offer institutions much lower prices than small farmers—and even rebates—"just stops local producers dead in their tracks once they get to a certain scale," said Ann Karlen, executive director of Philadelphia-based Fair Food.
Panelists and attendees agreed that Americans must value the quality of their food more before demand will push institutions toward local produce. The key, many noted, is education.
According to David Sours, owner of Public House Produce in Luray, "The ability to make the change … is in the schools and addressing this next generation."