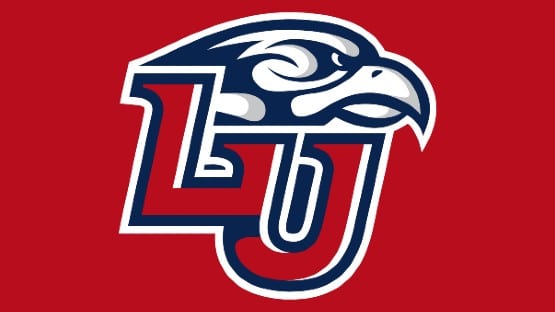 Kennesaw State rallied from 11 down with 7:35 left to defeat Liberty, 88-81, in a battle of the top two teams in the ASUN on Thursday night.
The win was the first-ever for Kennesaw State (21-7, 13-2 ASUN) over Liberty (21-7, 12-3 ASUN).
Liberty's Darius McGhee scored a season-high 43 points in the loss, the fourth 40-point game of his career and second in as many meetings against KSU.
Chris Youngblood led KSU with 22 points.
Kennesaw State shot 56.1 percent from the field for the game and an otherworldly 72 percent (18-of-25) in the second half.
"Hats off to Kennesaw," Liberty coach Ritchie McKay said. "They played a terrific game and responded numerous times to our runs. That's what a good team does, and they're a good team. I though the environment was great. The significance of the outcome made the stage really fun to be a part of."
Liberty led by 11, 70-59, at the 7:35 mark following three free throws from McGhee. The Owls trimmed the Flames' lead to one, 75-74, with 3:15 remaining following a Terrell Burden layup, tied it at 75-all after Chris Youngblood split a pair of free throws, and then took the lead when Youngblood delivered a go-ahead three with 2:14 left for a 78-75 KSU edge.
McGhee answered with a three to knot the game at 78-78, but Burden converted a three-point play and scored another layup on the next possession to push KSU's lead to 83-78 with 44 seconds left on the clock.
Kennesaw State converted on five of six foul shots in the final 32 seconds to preserve the victory.