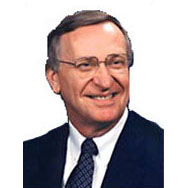 When the United States Chamber of Commerce as the world's largest business federation and I are on the same page as closely as we are on supporting early childhood education, I want to announce it in the headline.
The U.S. Chamber of Commerce in 2010 issued a report through its Institute for a Competitive Workforce (ICW) entitled "Why Business Should Support Early Childhood Education." Its conclusion: "With current early childhood education resource levels, too many kindergartners will continue to begin school ill-prepared, language skills and achievement scores in math and reading will likely remain at mediocre levels, costs for interventions during the K-12 years and after will continue to rise, high school graduation rates and postsecondary degree completion rates will likely remain unchanged, and businesses will lack the necessary workforce to fill the jobs of the future."
Citing the numerous studies that have been done on early childhood education programs, the U.S. Chamber's ICW found that "the research is clear. Early learning opportunities for children from birth to age five have great impact on a child's development and build a strong foundation for learning and success later in life." Dr. James Heckman, professor of economics at the University of Chicago whose research has been cited in this column before, found in his studies with experts from a number of different disciplines that great economic gains can be had by investing in early childhood development for disadvantaged children. The U.S. Chamber picked up on Dr. Heckman's economic conclusions and cites him in its report: "Dr. Heckman's research on the rates of return to human capital investment at different ages clearly shows that the earlier the intervention occurs, the greater its payoff…The later the investments are made, the lower the return on investment."
In encouraging local chambers to become involved in promoting early childhood education programs in this area, the U.S. Chamber points out that preschool programs can be conducted in a variety of settings including schools, public and private child care centers, homes, and Head Start agencies. Unfortunately, in a time of diminished public resources, budget cuts are often aimed at programs that have been operating for the shortest period of time. Too many times that has included preschool programs. The National Institute for Early Education Research at Rutgers University reported that total spending for preschool programs declined by $30 million nationwide between 2009 and 2010. In fact, per-child state spending for pre-kindergarten programs was almost $700 below its 2001-2002 level. Virginia's spending per child enrolled decreased form $4,398 in 2002 to $4,221 in 2010. Hopefully the Chamber's support will help keep government's investment in preschool education from further reduction because of its high rate of return on investment.
Ken Plum is a member of the Virginia House of Delegates.