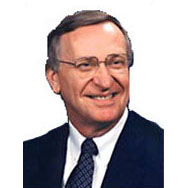 Although it has been many years since I was a teacher in the classroom, I still get a nervous stomach around Labor Day each year in anticipation of the beginning of a new school year. Teaching is the hardest work I have ever done in my life including being a legislator. I taught before the era of Standards of Learning (SOLs) and massive standardized testing. The challenge I and my colleagues had in our time was to recognize, nourish and expand individual students' knowledge, talents and abilities. Today's teachers have unfortunately been forced to teach to standardized tests that do not recognize individual student's knowledge, talents and abilities nor do the tests or the assessment process of teachers recognize their unique skills and talents.
I attended the annual meeting of the National Conference of State Legislators (NCSL) recently where Sir Kenneth Robinson, noted author and speaker, spoke about the need for revolution–not reform–in public education. (Interview with Sir Kenneth Robinson) He expressed concern that schools are organized on an industrial model–I have described it as a factory–where all the children are expected to come out alike at the end of schooling. At the same time we recognize in society the special talents individuals may possess, the orientation of many schools for too many years has been to ignore individual differences and to have identical expectations for all students. Schools cannot operate successfully as a factory of the past where every student becomes the same widget, but schools need to adopt a mass customization model where every student is recognized as a unique being.
As Sir Kenneth Robinson expressed it, "education is meant among other things to develop people's natural abilities, and I believe it really doesn't do that…To focus on them in the traditional school setting, very many brilliant people are weaned away from the very talents that excite them." For Robinson, schools should focus on awakening creativity and developing natural curiosity. "Much of the present education system in the United States fosters conformity, compliance and standardization rather than creative approaches to learning," he says.
Clearly the standards and testing programs have gone too far, and fortunately the push back from students, parents and teachers is finally being recognized by legislators. The General Assembly reduced the number of SOL tests required, and a commission established to look at the issue is likely to recommend even more reduction. Graduation requirements need to be made more flexible in order that students can more fully develop their individual talents. Sir Kenneth Robinson's curiosity and creativity need to be rewarded in the classroom.
The anticipation I feel with back-to-school time is shared by parents, students and teachers alike. The excitement needs to be recognition of the great things that happen in classrooms every day. The managers of that process–the teachers–deserve our gratitude, recognition and better pay. When you talk with a teacher, please join me in thanking them for their dedication and hard work.