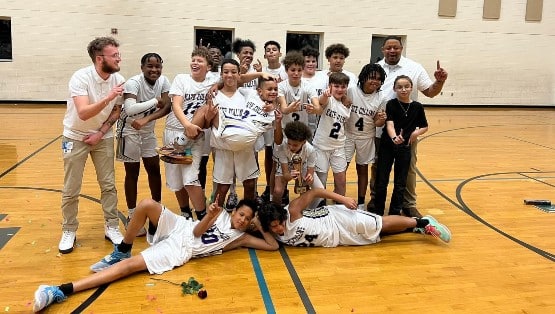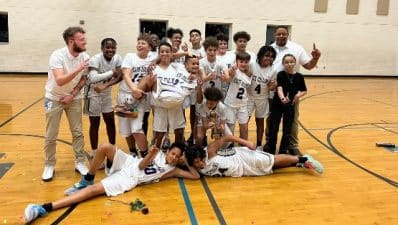 The Kate Collins Middle School boys basketball team is the 2022-2023 Staunton, Augusta and Waynesboro (SAW) Middle School Boys Tournament champion.
The team of seventh- and eighth-grade students finished their regular season 10-0.
Led by Daniel Woodard, coach and KCMS Dean of Students, and KCMS Instructional Aide and Coach Gray Huie, the coaches' main focus was to bridge the gap between school, students and community.
"It's more than basketball. The community always showed up, and they were very supportive, win, lose, or draw. That helped those athletes, knowing that someone else really cared about what they were participating in. Along the way, we never shortened our guys and focused on being students first. Academics was always our focus as we developed their skills. Every practice, being a student, was part of the conversation." Woodard said.
He added: "the beauty of what we had going on was that we were able to build relationships with our student athletes during the school day to help them grow and mature. We referred to them as gentlemen. We helped them form an identity beyond just being a basketball player. Our daily focus was improving that 1 percent every day."