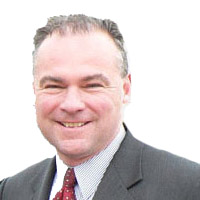 U.S. Senators Tim Kaine (D-VA) and Heidi Heitkamp (D-ND) introduced The Foster Care Tax Credit Act yesterday, legislation to provide tax relief for foster families to help cover the costs of caring for a foster child.
The Foster Care Tax Credit Act would help cover the costs of caring for children in foster and kinship care by establishing a tax credit of up to $1,000 each year. The bill, introduced during National Foster Care Month, would also direct the Federal government to improve outreach and education to foster families about the financial benefits currently available to them.
"Children in foster care, like all children, deserve a safe, loving and nurturing home. Caring for foster children can be more expensive than caring for one's own biological children because foster children have often been through traumatic physical and emotional circumstances that require additional care and resources to address," said Kaine. "I'm a proud supporter of The Foster Care Tax Credit Act because it provides tax relief to those who are willing to open up their hearts and homes to children who need it most. This important legislation also increases outreach and education on the tax benefits that are currently available to foster families who are already making a profound difference in the lives of vulnerable children."
Kaine and his wife Anne have been longtime advocates for foster children and during his term as Governor they successfully strengthened permanent family connections for older children in foster care through the "For Keeps" initiative and increased funding to recruit more foster and adoptive parents. In December, Kaine introduced the Sibling Connections Actto keep brothers and sisters together in the foster care system.