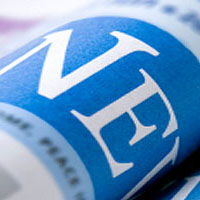 Column by Chris Graham
Rolling Stone has retracted its story that put the University of Virginia in the crosshairs for purportedly failing to respond appropriately to a reported gang rape after a Columbia University report released Sunday evening detailed multiple levels of failure in the reporting on the story.
Aside from the retraction, the magazine's response was to double down, insisting that no one involved in the reporting on the story, from writer Sabrina Rubin Erdely to managing editor Will Dana, will lose their jobs, and resisting any suggestions that it needs to review policies on reporting that could prevent future hatchet jobs like "A Rape on Campus" from happening again.
"It's not like I think we need to overhaul our process, and I don't think we need to necessarily institute a lot of new ways of doing things," Dana was quoted in the Columbia University report published on the Rolling Stone website Sunday night.
"We just have to do what we've always done and just make sure we don't make this mistake again."
No doubt we can, ahem, trust Rolling Stone to do better next time, mainly because it says it will do better next time. Same as we can trust that it wasn't trying to sweep the Columbia University report under the rug with the release essentially being a news dump on a Sunday night, when the world is figuratively and literally asleep with the new work and school week on the horizon, and at the end of a religious and family holiday to boot.
You don't have to be all that cynical to see the same hubris that blinded a writer, editors, fact-checkers and lawyers into allowing an unchecked single source telling a fabulous tale to damn the reputation of a top national university manifesting itself as well in the refusal to see a need for review of policies and procedures and the need for some staff housecleaning and at the same time hoping it all goes away with the Easter Sunday night news dump.
The Columbia University report doesn't address the timing of the announcement, of course, since that was a matter out of the investigators' hands. One other question left unanswered, and we have to presume unasked, was, Why UVA? The report did detail the impetus from Dana to look generally into the subject of how colleges and universities were responding to an apparent increase in incidence of campus sexual assault, and several high-profile cases, at Harvard, Columbia, Vanderbilt and Florida State, that had drawn more public attention to the issue.
Dana was quoted in the report being motivated to "look at one of these cases and have the story be more about the process of what happens when an assault is reported and the sort of issues it brings up."
But then we're told that Erdely initiated her contact with UVA when she telephoned a junior UVA staffer searching for a "single, emblematic college rape case" on which to base her reporting. Again, why UVA? Not to suggest that sexual assault is a non-issue on Grounds, but was Erdely's focus on the University of Virginia akin to a prosecutor looking for a crime to pin on a favorite defendant? The answer to that question could give us some insight into everything that happened with the reporting on the story afterward, the "journalistic failure that was avoidable," as the Columbia University report called it.
Whatever the reason is that UVA was put into Rolling Stone's crosshairs, there is no doubt as to the "journalistic failure," or failures, legion. Erdely first, and then the people who vetted her reporting, failed to follow basic rules of journalism in failing to check out the story of a young woman referred to in the Rolling Stone article as "Jackie," correctly pointing out that had Erdely, her editors or her fact-checkers insisted on finding and interviewing the friends who Jackie claimed had dissuaded her from reporting what she said had happened to her the night that she said she was raped, or tracking down and interviewing the young man who had supposedly taken her to the date function at the frat house where she said the gang rape had occurred, the story would not have appeared as reported in print, if indeed Jackie's story would have been told at all.
The Columbia University report bends over backwards to give Rolling Stone the benefit of any doubt into how a writer, editors, fact-checkers and lawyers could fail to follow through on basic procedures known to anybody with a week or more of Journalism 101 under their belts. Simply put, Erdely found Jackie credible, and found UVA administrators, from the lower rungs of the ladder all the way up to University of Virginia President Teresa Sullivan, to be evasive, and the whole team fell under a self-actualized spell of confirmation bias.
And then we get details from the Columbia University report that we can suppose are to make us see how gosh-darned sorry the folks at Rolling Stone are that the story began to unravel within days of publication when other media organizations were able to contact with relative ease the same sources that Erdely, her editors and fact-checkers hadn't been able to track down in their months of hard reporting.
The Columbia University report itself was "painful reading," Dana wrote in an editor's note on the website. Meanwhile, the principal editor on the story, Sean Woods, referred to the day that the magazine decided to retract the original story as "the worst day in my professional life."
That may or may not turn out to be true. UVA President Sullivan, in a terse statement issued Sunday night that we can assume was parsed heavily by a team of PR professionals and also some high-priced legal talent, used some rather choice, stark and carefully considered words that one can presume signals that the university is not prepared to accept the magazine's tepid non-apology apology as the final word on this matter.
"Irresponsible journalism unjustly damaged the reputations of many innocent individuals and the University of Virginia," Sullivan said. "Rolling Stone falsely accused some University of Virginia students of heinous, criminal acts, and falsely depicted others as indifferent to the suffering of their classmate. The story portrayed University staff members as manipulative and callous toward victims of sexual assault. Such false depictions reinforce the reluctance sexual assault victims already feel about reporting their experience, lest they be doubted or ignored."
The kid gloves are off, indeed. Rolling Stone may soon find out that hell hath no fury like a university with a multi-billion-dollar endowment defamed, even if such cases are almost impossibly hard to win in the end, as they are.
The old saying about the wisdom of picking a fight with somebody who buys ink by the barrel also applies to getting anywhere in the area code of libeling somebody with the financial resources to bleed you dry in court.
Perhaps, then, it is to Rolling Stone's credit that its leadership didn't ask any of its soldiers to fall on their swords as a way to offer public amends to the University of Virginia. The magazine is, after all, trying to forestall what could be a deepening of the crisis that ensued from its failed reporting that could be devastating if not conclusively destructive.
Don't fall for the image of doubling down as a sign of strength from Rolling Stone, though, because in the end, the magazine is reduced at this stage to hoping that UVA's response to Rolling Stone reflects considerations of fairness and even-handedness in approach that Rolling Stone defiantly failed to extend to UVA in its original reporting on this story.
Augusta Free Press editor Chris Graham is a 1994 graduate of the University of Virginia.