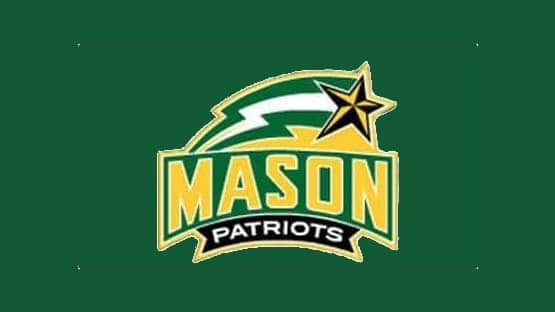 Fifth-seeded George Mason is moving on to the A-10 Championship quarterfinals after knocking off Richmond, 62-57, on Wednesday afternoon inside the Barclays Center.
The win is Mason's seventh straight and puts the finishing touches on a three-game season sweep of the Spiders. It also gives the Patriots (20-12) a 20-win season for the first time since 2016-17.
George Mason now faces fourth-seeded Saint Louis on Thursday at 2 p.m. in quarterfinal action.
"The guys fought hard against a team that was inspired and played well," Mason coach Kim English said. "Our guys really met the challenge and found a way to win against a team [Richmond] that played incredible yesterday. I'm super proud of our team."
With Richmond ahead 55-51 with 2:08 to go, the Patriots earned a "lock" – or stops on three straight opponent possessions, to fuel the late-game win. Back-to-back big shots, first a floater in the paint from Justyn Fernandez, then a corner three from Ronald Polite III, pushed the Patriots in front by one (56-55) with 47 seconds left.
Free throws on the next two possessions from Polite III and DeVon Cooper sealed the win for the Green & Gold.
Senior Josh Oduro led the Green & Gold with his A-10 leading 13th double-double of the season, tallying 16 points (5-of-7 FG, 6-of-6 FT) to go along with 10 rebounds and two assists in 32 minutes.
Polite III scored 14 of his 16 points in the second half and converted four critical field goals in the stanza, while Davonte Gaines added nine points and made 3-of-5 three-pointers.