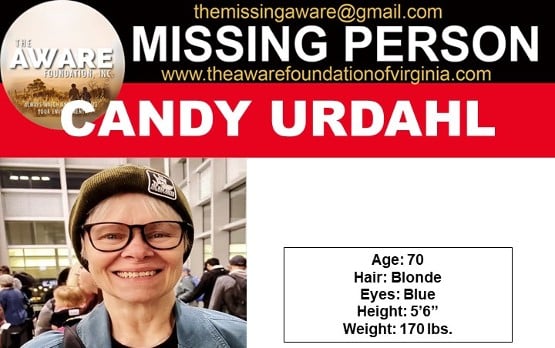 Update: Wednesday, 10:40 p.m. Candy Urdahl has been safely located, according to a report from The Aware Foundation.
First report: Wednesday, 7:10 p.m. The Fairfax County Police Department is requesting the public's assistance in locating a missing endangered 70-year-old female.
Candy Urdahl was last seen at 8:30 a.m. on Wednesday in the 1400 block of Roundleaf Court in Reston.
Urdahl is driving a silver Honda Accord with VA tags VCY7919 and is believed to be driving within the D.C., Maryland, and Virginia regions.
If you have any information on her whereabouts, contact the Fairfax County Police Department at 703-691-2131.