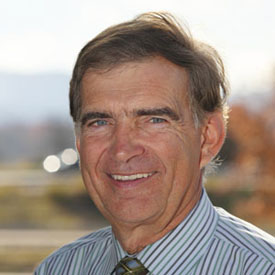 The Virginia Chapter of the sierra club will recognize nine Legislative Leaders who have distinguished themselves in the 2014 General Assembly Session as patrons of environmental bills.
"The sierra club gives credit where credit is due. This year, nine members of the General Assembly have stood apart by leading on issues where bipartisan cooperation has resulted in victories for the environment. In particular, our progress on transforming the market for clean, renewable solar power made major gains this Session." said Corrina Beall, Legislative Coordinator of the Virginia Chapter of the sierra club.
Senator Emmett Hanger (R-24) will be recognized for introducing a successful piece of legislation that eradicates a major barrier to distributed renewable solar energy. Until now, localities could tax solar panels as manufacturing equipment, making solar power prohibitively expensive. Senate Bill 418 extends a tax exemption available to landfill gas projects and wood mulching equipment as "pollution abatement equipment," effectively giving solar businesses and consumers a useful workaround to address a tax problem that was stifling the market.
Delegate Ron Villanueva (R-21) will be recognized as the patron of House Bill 910, an ambitious $10 million investment tax credit program for renewable energy projects, including solar, landfill gas, hydro power, biomass, wind and geothermal. The companion bill in the Senate, introduced by Senator Tommy Norment (R-3), was changed into a grant program and will take effect in fiscal year 2015-2016. The grant program remains to be funded in the budget. Senator Norment demonstrated leadership by successfully guiding this bill through the Legislature, and will be recognized alongside his co-patron Delegate Villanueva.
Senator Chap Petersen (D-34) will be recognized for successfully eradicating a legal barrier that prohibited some homeowners from installing residential solar power systems on personal property. Thanks to Senate Bill 222, Homeowner Association (HOA) bans on solar panels will be eliminated. HOAs may still impose restrictions on size and placement of solar panels, but outright bans will be prohibited.
Senator David Marsden (D-37) will be honored with a Leadership Award for his work on Senate Bill 629, a bill to protect kayakers and boaters' freedom to recreate and enjoy the natural scenic beauty of Virginia's streams and rivers.
Senator Richard Stuart (R-28) will be recognized for his leadership as the first Member to submit a bill to protect the Eastern Groundwater Management Area from the impacts of hydraulic fracturing, also known as fracking. Senate Bill 48 would have directed the Department of Environmental Quality to develop hydraulic fracturing regulations for the Tidewater region. Currently, there are no regulations in place to protect our surface and groundwater from the impacts of gas drilling.
Senator Mamie Locke (D-2) and Delegate Christopher Stolle (R-83) will be recognized as the patrons of companion resolutions HR16 and SR3. Their leadership on adaptation of Virginia's coastal communities to climate change is arguably the most important piece of legislation enacted during the 2014 Legislative Session. Rising sea levels threaten the prosperity of Virginia's coastal communities, including Hampton Roads, ranked the second most vulnerable area nationwide to the impacts of a changing climate. The enacted resolution will establish a Joint Subcommittee tasked with making statewide recommendations for addressing recurrent flooding in the coastal areas of Virginia with short and long-term strategies.
Recognized for her leadership, Delegate Kaye Kory (D-38) will be honored for being the patron of a bill that would have pushed a regulatory agency to take a more active role when overseeing the operation of Virginia's biggest polluters: power plants. House Bill 363 would have required the State Corporation Commission, the state agency that oversees utilities, to factor the impacts of electricity generating facilities on the health and welfare of residents, including carbon dioxide pollution.