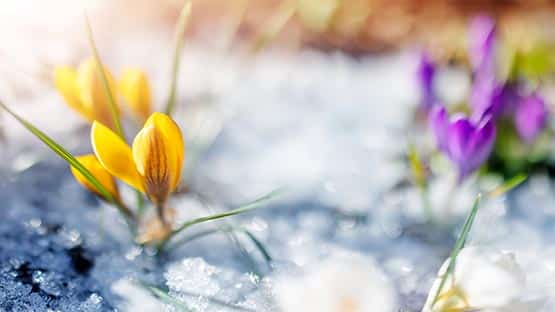 While temperatures have been above normal this week, the weekend is shaping up to be a different story.
Accuweather Senior Meteorologist Thomas Kines said "there is a risk of frost on Saturday night."
In some areas, he said, temperatures could drop into the 20s.
Brrrr.
"Hopefully the frost doesn't keep the Easter Bunny away," Kines said.
He also said there is a risk of light frost on Sunday and Monday night.
"We should remain frost free after Monday night for an extended period," Kines said, "with high temperatures well into the 70s to near 80."
But even with this warmer weather, it doesn't look like the area is out of the woods yet as far as cold weather.
After this weekend, the next chance of frost could be sometime the week of April 19-24.
Kines said there is a 30 percent chance of a lighter frost with lows in the 30-32 degree range one or two nights during that week.
However, Hines said, temperatures after this weekend will likely average near to a little bit above normal. And, he said, for summer, it "looks like temperatures averaging near normal and rainfall a little above normal."