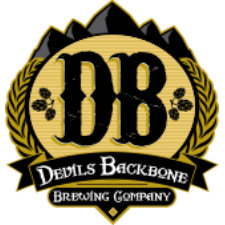 We all know why Anheuser-Busch is purchasing Devils Backbone. The macrobrewers are losing market share to the micros, and to borrow from the adage, if you can't beat 'em, buy 'em.
A key question cutting to the heart of the strategy: will the consumers who are pushing the increase in market share for craft brews specifically because they're craft brews remain loyal to their favorites once they're under a macrobrew corporate umbrella?
This isn't just an academic exercise. There's impact right here in Augusta County, with a local tourism initiative of Greater Augusta Regional Tourism facing down what to do with Devils Backbone's newfound status as a craft brewery in name only.
GART is set to launch the Shenandoah Beerwerks Trail this year, with Devils Backbone (with locations in Nelson County and Lexington) as a prime destination on the trail.
And it appears that it will continue to be a featured attraction, even as Devils Backbone co-founder Steve Crandall conceded in a conference call with reporters announcing the purchase by Anheuser-Busch this week that DB isn't really a craft brew anymore.
"I never quite understood the definition and its impact on the industry," Crandall said. "To us, it's all about the beer in the glass and the consumer. I'm not saying they're wrong. I totally believe in the Brewers Association and what they've done. By joining forces with ABI, it's obvious there's going to be a split there."
Crandall dismissed critics in the craft industry and the crafties set for getting too caught up in the labeling with that line about it being about the "beer in the glass and the consumer," showing at first glance that he's maybe missing the point, but then on reflection, you realize, probably not.
Crandall talked in the call about the pressures to grow that forced the push to sell out to the big boys. Devils Backbone grew big, maybe too big, fast, maybe too fast, but it's hard to fault a company for coming up with a product that the market wants and then spinning it off into something bigger.
It's also hard to fault the big boys, in this case Anheuser-Busch, for seeing the decline in market share for their flagship brands and wanting to get themselves a craft brew or two, or a few.
But neither can you fault the crafties who specifically don't want mass-marketed beers that are advertised on Super Bowls shoveled down their throats in faux craft beer packaging.
The indication at this early stage is that Anheuser-Busch isn't going to gum up the works at Devils Backbone, that DB will be on a business as usual trajectory, but you have to think that change is going to be inevitable.
Big companies don't get big and stay big by not taking advantage of economies of scale. It's not difficult to presume that Devils Backbone survives in a few years as a brand name only, because that's just the nature of the business.
Back to Augusta County and the implications of all of this here: does it make sense that we spend our local tax dollars promoting what is basically now little more than a local franchise of a multinational, multibillion-dollar beer conglomerate to a segment of consumers who aren't likely to buy what we're selling them because it's Anheuser-Busch that we're trying to push?
I'll leave that one for you to nosh on with your next craft ale.
Column by Chris Graham