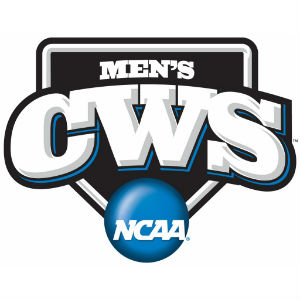 The Virginia baseball team begins NCAA tournament play at 2 p.m. Friday when it takes on Bucknell in the first game of the NCAA Charlottesville Regional at Davenport Field. Arkansas and Liberty will play the second game of the tournament at 7 p.m. Friday.
The Friday winners will play at 8 p.m. Saturday, while the losing teams will play an elimination game at 2 p.m. Saturday.
2014 NCAA Charlottesville Regional Schedule
Friday, May 30
Game 1 – No. 1 Virginia vs. No. 4 Bucknell, 2 p.m. (ESPN3)
Game 2 – No. 2 Arkansas vs. No. 3 Liberty, 7 p.m. (ESPNU)
Saturday, May 31
Game 3 – Loser Game 1 vs. Loser Game 2, 2 p.m.
Game 4 – Winner Game 1 vs. Winner Game 2, 8 p.m.
Sunday, June 1
Game 5 – Winner Game 3 vs. Loser Game 4, 1 p.m.
Game 6 – Winner Game 5 vs. Winner Game 4, 8 p.m.
Monday, June 2
Game 7 – Winner Game 6 vs. Loser Game 6 (if necessary), 7 p.m.
Broadcast Information
ESPN3 will have the live online video broadcast of the UVa-Bucknell game. The Arkansas-Liberty game will air on ESPNU as well as ESPN3. Television designations for Saturday, Sunday and Monday will be announced at a later time. Every game of the regional will air online on ESPN3.
A live audio broadcast will be available for all Virginia games through a Cavaliers Live subscription on VirginiaSports.com. An audio broadcast will be available on Sunday on VirginiaSports.com. WINA 1070-AM and WINA.com will carry the live radio broadcast of all Virginia games, while SiriusXM Satellite Radio also will air the Friday game (Sirius 214/XM 193).
Live statistics (GameTracker) also will be located on VirginiaSports.com. The audio and live stats also can be accessed through the Virginia Sports app, which is available through iTunes.
Ticket Information
Ticket books may be purchased in person at the Virginia Athletics Ticket Office in Bryant Hall, by calling the Ticket Office at (800) 542-8821 or logging on to VirginiaSports.com. Davenport Field will seat 5,001 for postseason play.
All-session Reserved ticket books are available for $60 for the Regional and $36 for the Super Regional. All-session General Admission ticket books are currently on sale for $45 for the regional and $24 for a potential super regional.
Fans are strongly encouraged to purchase tickets in advance, as it is the only way to guarantee they will be able to attend all tournament games.
Single-session tickets for the regional will go on sale to the public on Friday from 9 a.m. to noon by phone and online. If available, single-session tickets will be $12 for Reserved and $8 for General Admission. Any remaining single-session tickets for a potential super regional would go on sale on Friday, June 6 at 9 a.m. and will be $16 for Reserved and $12 for General Admission.
Ticket sales at Davenport Field begin two hours prior to the first session each day and end at the top of the seventh inning on the last session each day. Fans may upgrade from General Admission to Reserved on game day, subject to availability, at the Davenport Field ticket windows for $4 per ticket.
Parking Information
There is a $5 cash parking charge on Sunday for the University Hall, John Paul Jones Arena, and McCue Center lots. Free parking will be available at the Emmet/Ivy Garage. Please note the JPJ lots will not be available Saturday because of events at the arena.
Text Alerts
Fans may text UVABASE to 79516 to subscribe to alerts about Virginia baseball schedule changes and game updates because of inclement weather. Standard text message rates for your individual mobile plan apply. To cancel enrollment, text STOP to 79516.
Game 1 Probable Starting Pitchers
Virginia: Sr. RHP Artie Lewicki (5-1, 1.99 ERA)
Bucknell: Jr. RHP Bryson Hough (8-3, 4.37 ERA)
Virginia in the NCAA Baseball Championship
Virginia has competed in 14 NCAA tournaments, including the last 11. UVa is 33-29 in the tournament, including 21-13 over the last five seasons. Under Brian O'Connor (since 2004), UVa is 27-23 in the NCAA tourney.
UVa owns four regional championships (2009, 2010, 2011, 2013) and advanced to the College World Series in 2009 and 2011.
Virginia Earns No. 3 National Seed
Seeded third in the 2014 field, Virginia has earned a national seed for the fourth time (all in the last five years). UVa was the No. 5 seed in 2010, the top seed in 2011 and the No. 6 seed last year. Virginia joins Florida and Florida State as the lone schools to earn national seeds in four of the last five years.
Virginia One of Eight Schools in Last 11 NCAA Tournaments
Virginia is one of eight Division I baseball programs to reach the NCAA tournament each of the last 11 seasons (including 2014). The Cavaliers are one of four teams in the ACC to hold that distinction, including Florida State, Miami and North Carolina. The other programs: Arkansas, Cal State Fullerton, Rice and South Carolina; the Razorbacks have played in the last 13 NCAA tournaments.
Virginia Plays Host to Fifth Straight Regional
This is UVa's eighth regional at Davenport Field and its fifth straight (2004, 2006, 2007, 2010-2014); UVa won home regionals in 2010, 2011 and 2013. Virginia joins South Carolina as the only schools to host regionals each of the last five years. UVa is 18-14 in regional home games.