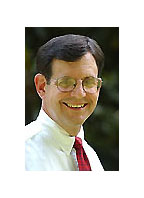 Lately, the federal deficit has been decreasing its increasing.
With all the hype over burning Korans, building mosques, protesting Tea Partiers, not to mention the triumph of good over evil of the Redskins beating the Cowboys a week ago Sunday, you might have missed that point of some, if small, consolation.
So I'll repeat: The monthly deficit is growing but at a slower rate. The Treasury Department reported a decrease in August of 12% with what it had been in August, 2009. July's improvement was just over 8 percent, and in June the decrease was 27.3 percent from the year before. Individual and notably corporate income taxes are heartening. So while the deficit grows, at least it's not growing at the rate it was.
There's more news that might have gotten smothered.
Numbers of illegal immigrants in the United States decreased by a million or more by 2009, according to many reports, from 12 million to 11.1—and well below the 13 million that Congressman Goodlatte quoted on this page last week. In Virginia, the Washington Post reported, the numbers went down by 65,000 to 240,000 between 2008 and 2009.
After a terrible summer, the stock market has lately resumed its slow upward climb.
Many of those bailed-out companies have been repaying what the government provided, with interest. In retrospect, the move that started under President Bush was an investment that not only propped up (if not saved) the economy but also gave a good return to taxpayers. Turning a profit might not be the government's job, but in this case, it sure beats the alternative.
Just before Labor Day, President Obama assembled leaders of the Middle East, notably of Israel and Palestine, for talks on bringing peace there. The talks were civil, productive, and may actually lead somewhere; and they have continued. This is huge, for reducing tensions and increasing stability would give less for radicals to protest and more for moderates to advance.
Let's not forget that combat troops withdrew from Iraq (you probably heard that) and Iraq hasn't yet collapsed. Though far from resolved, let's recognize another step forward.
Many of the fears of a year or two ago have vanished. Remember how the new President was going to take away guns? Or that he would ban bullets, such that there was a run to stores to stockpile them? Didn't happen.
Of course far too many Americans lack good jobs. Illegal immigrants number about a third more than a decade ago. Craziness still upsets relations between Israel and Palestine. War continues in Afghanistan. A monthly deficit adds to too-high levels. Our world is not nearly as perfect as we wish it were.
But the sky is not falling, either. Those who claim it is, notably for partisan gain, may be rushing around conveying their fears that they don't look up to see if, just maybe, the sky is doing OK. Or maybe they don't want to. Especially if they've based their lives or their political careers on breeding fear.
For all our troubles, the sky isn't falling. The monthly deficit is. Those are both worth noting.
 
 
Column by David Cox. This column originally appeared in the Sept. 22 issue of The Rockbridge Weekly.