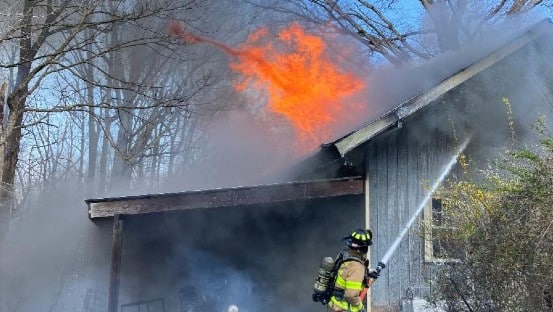 A brush fire on Castle Rock Road in Albemarle County on Monday was extinguished, but not before destroying the back end of a storage shed.
The call to 911 was made at 3:05 p.m., according to Albemarle County Fire Rescue.
The first apparatus arrived on the scene 19 minutes after dispatch.
There were no reported injuries at the time of the incident, and no one has been displaced by fire damage.
The Albemarle County Office of the Fire Marshal has determined the cause of the fire was improperly discarded ashes from an outdoor furnace.