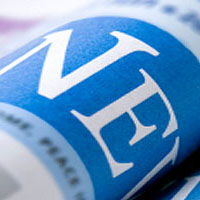 It is highly important to create content that provides value to the readers, but what's more important is the strategy you will use to reach the most customers possible. Content amplification is the process of popularizing your content across multiple channels to reach a wide audience.
1. There's always a better writer
There are millions of writer out there, which means that you can never be the best out there. Many other writers are better than you and write on the same topics. However, the different comes with the content amplification strategy used by the content creator to spread the news about the article. Thus, the most viewed article isn't the best written, but the one that uses the best marketing strategies available.
2. Potential customers might not see you
The truth is that the average reader won't find your content because his newsfeed is full of articles, pictures, links, videos, and ads. He won't have time to go through everything to reach the content you have written if he hasn't subscribed to your page. That's where content amplification comes in handy because the user won't search for the content, but it will appear before him.
3. Sharing isn't amplification
Business owners often believe that if they share their content, it will reach a broad audience. Without using marketing and amplification strategies, you have to rely on people finding your page and deciding whether they want to read your content. Content amplification removes the nuisance from the process and helps you reach more people that are actually interested in what you have written. This way, you will have others to share it, and its popularity will increase significantly.
4. Build a Brand
Branding is the most important part of every business as it is the way people perceive your company. Your brand determines whether the majority of your potential customers wish to be associated with your products. The content amplification spreads that content on multiple platforms in order to reach more people.
Recommended Content Amplification Tools
1. Outbrain
This company will help your brand to get featured on the main news websites such as ESPN, People, and CNN. They offer a pay-per-click model to grow the traffic that your content receives. Simply select a daily budget and watch how you grow while testing the numerous options provided by Outbrain Amplify
2. Edgar
Edgar sorts your content in different categories and keeps track of when you have posted it last. It then creates an algorithm for re-posting content on a regular basis depending on its popularity amongst your followers.
3. Zapier
With this application, you can connect all amplification applications to each other so that they can work seamlessly together. Through special "triggers," also known as "zaps," your social media accounts will run on auto-pilot.
4. Hootsuite
This amazing application allows you to manage all major social media accounts all together including Twitter, Facebook, Instagram, LinkedIn and Google+. You can schedule your posts from one place in order to make sure that every social media is updated daily.