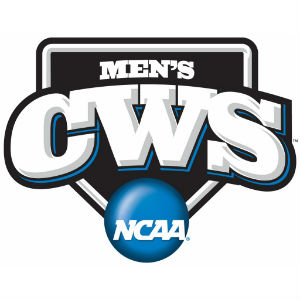 UVA sophomore lefty Brandon Waddell isn't going to blow you away with his fastball, though he has a good fastball, consistently 90-92 on the gun.
He's not a power pitcher. Hitters put lots of balls in play, almost maddeningly so, if you're a Virginia fan.
#1 starter Nathan Kirby is a sort of mini-Randy Johnson on the 'Hoos staff. Waddell, the #2 starter, is more a college Tom Glavine, who isn't afraid to let you put the ball in play, because more often than not, you're going to hit the pitch that he wants you to hit, and you're going to hit it into an elite defense that will convert balls in play into outs.
Waddell (9-3, 2.66 ERA) started the year as Brian O'Connor's ace, but after a rough start in 2014 was shuffled back to #3 for the bulk of the season, and he pitched well on Sundays. Virginia is 13-3 in his starts, including 2-0 in the NCAA Tournament, with Waddell getting the victories in both of his starts, a 9-2 Charlottesville Regional-clinching win over Arkansas and a 7-3 win in Game 2 of the Super Regionals over Maryland.
The Houston, Texas native has improved his numbers across the board from the 2013 season that he spent as O'Connor's #1 starter, pushing his innings per start over the 6.0 mark, cutting his ERA down more than a run and shaving more than 40 points off his opponent batting average.
His WHIP is significantly down from 2013 (1.39) to 2014 (1.05), speaking to improvement in executing game plans aimed at getting hitters to put the ball in play where he wants them to.
With a defense ranked third in the nation in fielding percentage behind him, that's not a bad strategy at all. That D has allowed just two unearned runs in Waddell's starts in 2014.
There aren't a lot of giveaways in general when Waddell is out there. He has walked just 16 and thrown only one wild pitch in 98 innings this year. (Kirby has walked 28 and thrown 11 wild pitches in 111 innings, for comparison.)
Basically, if you're going to get runs on Brandon Waddell, you're going to have to hit your way on base and then move those runners around by putting additional balls in play; you're not going to get any gifts.
– Column by Chris Graham