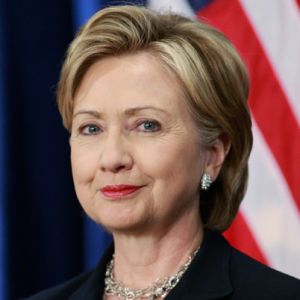 Speaking at a family health center in Louisville this afternoon as part of her "Breaking Down Barriers" tour, Hillary Clinton outlined her vision to help working families afford the rising costs of childcare.
In particular, Clinton commited that, as President, she will significantly increase child care investments so no family pays more than 10 percent of their income for child care. From her earliest days after law school working as a child advocate to her work as First Lady to pass the Children's Health Insurance Program, Hillary Clinton has championed the cause of parents and families and has always believed that "it takes a village" to raise a child.
The cost of child care has increased by nearly 25 percent during the past decade, even as the wages of working families have stagnated. And while families across America are stretched by skyrocketing costs, child care has become more important than ever before—both as a critical work support for the changing structure of American families and as an essential component of a child's early development. These high costs severely squeeze working families, prevent too many children from getting a healthy start, and act as a disincentive for parents to stay in the workforce.
In every state in America, sending two children to a child care center exceeds the cost of rent. And in the majority of states it is more expensive to send an infant to a child care center than a student to a 4-year public college. These high costs severely squeeze working families and act as a disincentive for parents to stay in the workforce. Clinton will fight for every family in America to have access to high quality, affordable child care by significantly increasing the federal government's investment in child care subsidies and providing tax relief for the cost of child care to working families.
Today, Clinton is also announcing two new steps she will take as president to make access to quality child care and early learning a reality for working families:
Improve the quality of care by giving a RAISE to America's child care workforce. One of the key drivers of high quality child care is a supported and effective child care workforce. Yet, despite the high cost of child care, too many workers are not receiving a living wage, which fuels turnover and undermines the quality of care; and, also causes many of those caring for and educating our children to live in poverty themselves. To increase the quality of child care in America and pay child care workers for the true value of their worth, Clinton will create the Respect And Increased Salaries for Early Childhood Educators (RAISE) initiative. In line with Clinton's Care Workers Initiative, RAISE will fund and support states and local communities that work to increase the compensation of child care providers and early educators, and provide equity with Kindergarten teachers by investing in educational opportunities, career ladders, and professional salaries.
Provide home visiting services to more than 2 million parents and children in the next 10 years. Research shows that providing home visits by a social worker or nurse, during and directly after pregnancy, significantly improve maternal and child health, development, and learning. To expand access to these critical supports, Clinton will double our investment in evidenced-based home visiting initiatives like the MIECHV program. As Senator, Clinton co-sponsored the Education Begins at Home Act, which built on her efforts in Arkansas to bring the HIPPY program to the state. Her work helped inspire the MIECHV program.
Clinton also emphasized the importance of supporting young parents as they balance family responsibilities with their own careers. Many are still struggling to pay off their own student debt, and trying to save money for the future. For young parents, the strain of raising a family is particularly acute.
As president, Clinton will:
Award scholarships of up to $1,500 per year to as many as one million student parents. Nearly 5 million college students – over 25 percent all college students – are balancing school with raising a child. To support America's student parents, Clinton will launch the Student Parents in America Raising Kids (SPARK) program. Part of Clinton's New College Compact, SPARK will award scholarships of up to $1,500 per year to as many as one million student parents. Recipients can use the awards for costs that create barriers to success—including child care and emergency financial aid. SPARK is inspired by the Arkansas Single Parent Scholarship Fund, which Clinton helped found as first lady of Arkansas. The program has since awarded nearly 40,000 parent scholarships.
Increase access to child care on college campuses by serving an additional 250,000 children. Clinton's New College Compact will dramatically increase access to child care on campus by increasing funding for the Child Care Access Means Parents in School Program (CCAMPIS) from $15 million to $250 million per year. CCAMPIS, which provides grants for campus-based child care centers, has demonstrated real results in improving the graduation and retention rates of its recipients.
These initiatives continue to build on Clinton's robust agenda to ensure working families can access affordable child care and early learning programs, including:
Doubling our investment in high-quality early learning programs. Clinton will double the number of children served by Early Head Start and the Early Head Start-Child Care Partnership program.
Making preschool universal for every 4-year old in America. Clinton will ensure that every 4-year old in America has access to high-quality preschool within the next ten years. The evidence is clear that this will help reduce inequality over the long term, improve school performance, and allow parents to rest easier knowing their kids are learning and cared for.
Providing working parents paid time off to care for a new baby. Hillary knows that parents are the first and best caregivers for their babies, yet a quarter of all women in the America return to work less than two weeks after having a child, leaving them less time to bond with their newborns and increasing their risk of postpartum depression. Hillary will fight to pass 12 weeks of paid family leave, so mothers and fathers can care for their new babies, and parents can take time off work to care for an ill child or parent, without fearing for their jobs or paychecks.