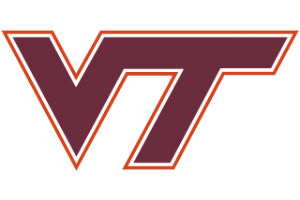 Virginia Tech's season may be over after a 14-5 loss to Clemson in the ACC Baseball Championship on Wednesday, ending the Hokies' stay in Durham.
Tech (30-23) stands at 49 in the RPI ratings after the loss, very much on the bubble for an at-large bid for next week's NCAA Tournament.
It's been a disappointing season, to say the least, for a program that was ranked on the fringe of the Top 10 in the preseason polls, following a 2022 season that saw the Hokies earn a #4 national seed and advance to the Super Regionals for the first time in program history.
Clemson (40-17) entered this year's ACC Baseball Championship as arguably the nation's hottest team, and the Tigers, down 5-3 in the sixth, took advantage of a two-out error in the sixth to put up a seven-spot.
The Tigers had runners on second and third, but Virginia Tech seemed poised to escape damage when Jacob Jarrell lifted a high fly ball into shallow left field.
Virginia Tech shortstop David Bryant appeared set to make the play before he was called off by leftfielder Jack Hurley. But Hurley wound up having to dive for the ball, and it caromed off his glove and fell to the turf. Two Clemson runs scored, leaving the game tied at 5-5.
It didn't remain tied for long, as freshman Cam Cannarella followed with an RBI single to make it 6-5. Virginia Tech starter Drue Hackenberg departed the game at that point in favor of reliever Andrew Setlinger, and an infield single and hit batsman loaded the bases to set the table for Grice's big moment.
Grice worked the count to 3-1 before sending a Setlinger offering over the wall in right for the fourth grand slam of his career – one short of the school record held by former Tiger All-American Seth Beer – and the 25th in ACC Baseball Championship history.
Clemson (40-17) will face Boston College (35-17) at 11 a.m. on Friday morning, with the winner advancing to Saturday's semifinal round.
The Tigers will enter the game having won 13 consecutive games, 18 of their last 19, and 23 of their last 26.