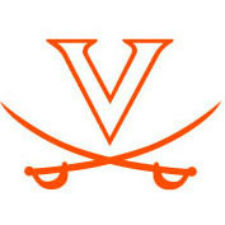 It was 4-1 in the seventh. Third-ranked UVA was cruising. Nathan Kirby had given up just an unearned run to a potent Florida State offense. The A bullpen was rested and ready.
So how did the 'Hoos not only blow it, but so quickly, and thoroughly?
That's the short-term question, but the bigger, longer-term question coming out of the weekend, the second straight that saw Virginia drop two of three, is, Do the Cavs have enough pitching to make it to Omaha?
No one would have thought that the question would be anywhere near valid before about 5 p.m. last Friiday, when UVA, then ranked #1, took a 5-2 lead into the ninth in the opener of a series at Wake Forest. The pen blew that one, and was shaky in losses at the 2014 ACC Baseball Championships in losses to Maryland and Florida State, leaving to serious question whether Virginia has enough pitching to make it to the college world series.
"We didn't throw strikes out of our bullpen. Nathan Kirby did a tremendous job keeping Florida State, who has a good offensive ball club, at bay, and we came out of the bullpen and didn't throw strikes and make the pitches we needed," UVA coach Brian O'Connor said after the loss to FSU, which rallied from the 4-1 seventh inning deficit to get four in the seventh, then one in the eighth, and won, 6-4.
The pen surrendered 10 runs in nine innings in Greensboro after giving up seven runs in six and two-thirds innings in the series loss at Wake last weekend. The move to put season-long Saturday starter Josh Sborz back into the setup role that he excelled in last year has not gone well to date, with Sborz giving up four earned runs in two and two-thirds in two appearances since being returned to the bullpen after posting a 2.95 ERA in 61.1 IP as a starter in 2014.
Freshman Connor Jones, meanwhile, continues to be ineffective as the first guy out of the A bullpen. The freshman righty, a 21st-round MLB Draft selection coming out of high school, has a 7.65 ERA in his last eight appearances (12 earned runs in 14.1 innings) after posting a glittering 1.38 ERA in his first 16 appearances.
Sborz was moved back to the pen, ostensibly, for two reasons – because Artie Lewicki (5-1, 1.99 ERA) is ready to be a top three starter again, and also because Jones, the seventh inning guy, needed the help to get out of the seventh inning. That tandem did eventually get out of the seventh Saturday night against FSU, but not before turning Kirby's 4-1 lead into a 5-4 deficit.
"We put Connor Jones in that situation and Josh Sborz in that situation, because we need to find out who we can count on going into next weekend. Maybe we found out a little more information tonight. They're going to need to do it, other guys are going to need to do it," O'Connor said.
Closer Nick Howard, meanwhile, has had his own issues. Howard gave up an insurance run in a shaky eighth in the FSU loss, after blowing the save in the Wake Forest opener a week ago.
The good news is that Whit Mayberry is still Whit Mayberry, fortunately for O'Connor (6-1, 1.83 ERA, 47K/11BB in 44.1 IP, .180 opponent batting average). And aother guy who has been rock-solid all year long has been senior Austin Young, who hasn't given up an earned run in over a month and has allowed just three runs in 21 and two-thirds (1.25 ERA, 22K/2BB, .187 opponent batting average) in 2014.
Maybe Young is one of the "other guys" who are going to need to do it. Maybe Sborz needs to quickly rediscover the magic that he had in 2013 as a setup guy (3-0, 1.98 ERA). Jones is probably done as far as any role he will play in the A pen in 2014, but as long as Mayberry is Mayberry, and Howard can get out of his short-term funk to return to his dominating form that was his trademark, things should turn out OK with Young and Sborz anchoring the seventh.
That's just a lot of what-ifs to get through at a time of year when there's no margin for error.
– Column by Chris Graham