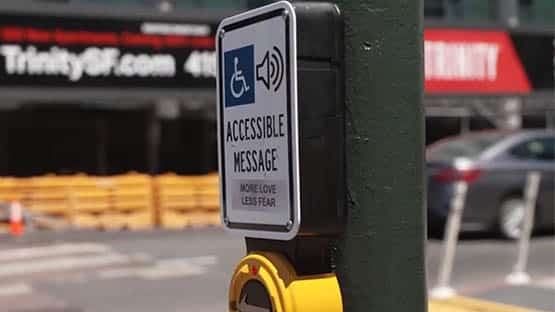 By the end of this week, the City of Charlottesville will have upgraded 26 pedestrian signals to include audio indicators for visually impaired persons that are functional from any smartphone.
This will put Charlottesville in the lead for most pedestrian signals that are operational from any smartphone in the United States.
These upgrades are with the help of the Polara app which is designed for people with vision impairments.
With this new system, a person approaching an intersection can open the app to listen to a voice that speaks with the pedestrian signal.
It also gives off a sound indicator so that people with vision impairments can find the signal button.
This allows anyone to virtually activate the pedestrian signal from their phone – provided they are within five feet of the signal.
The City of Charlottesville plans to upgrade the remaining 50 pedestrian signals over the next six months.