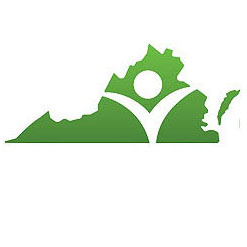 Virginia Organizing leaders from across the Commonwealth were present today as Governor Terry McAuliffe announced changes to the restoration of civil rights process.
Changes to the application, including a shorter application form for those formerly incarcerated for more serious offenses from 13 pages to one page and removing additional barriers to restoration, mean that more Virginians will see their rights restored and be able to fully participate in the civic process.
Among those Virginia Organizing leaders in attendance was Davon Miller of Charlottesville, who received his certificate showing his rights had been restored at a meeting with the Governor and Secretary of the Commonwealth Levar Stoney before the media conference. Miller was also able to register as a Virginia voter by turning in his application directly to Commissioner Edgardo Cortés of the Department of Elections.
"I've been waiting for this day for seven years and I'm so excited to have my civil rights restored," said Miller. "I want my experience to show people who are discouraged that there is hope, there is an opportunity to be a productive citizen and more than what you are labeled as."
"Virginia Organizing has been working since 1998 to make our Commonwealth's process an automatic one," said Virginia Organizing Chairperson Sandra A. Cook. "Today, Governor McAuliffe took another important step forward for our returning citizens. We hope the General Assembly will also take action to ensure that formerly incarcerated individuals who have paid their debt to society can receive their rights back automatically."