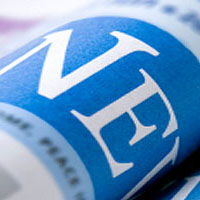 A diverse group of stakeholders, including impacted community members, non-profit organizations, scholars, policy experts, lobbyists and scientists gathered at Breaks Interstate Park at the border of Virginia and Kentucky Monday to discuss the looming issue of abandoned mine lands.
Meeting participants will share information about working with the Abandoned Mine Land (AML) Fund, policy recommendations for reforming the troubled program, and discuss other reclamation needs in the region. The group will explore possibilities for regional collaboration on these issues.
"As coal production declines in the region and we transition towards a new economy, the Abandoned Mine Land fund can play an integral part in providing employment and creating healthier, safer communities in the region," said Rob Goodwin, technical analyst with the WV CARE Campaign. "The fund was intended to be spent to clean up the highest priority risks to communities and the environment. Without people coming together to change the status quo, payments into the fund will expire in 2022, current funds will not be spent efficiently and large risks to Appalachian communities' streams will not be addressed."
The AML fund was created in 1977 as part of the Surface Mining Control and Reclamation Act (SMCRA). The purpose of the fund is to reclaim pre-1977 abandoned mine lands, and it was born from the idea that the coal industry should bear the cost of the environmental and social damage wrought by mining coal. Millions of AML dollars are appropriated to coal states annually, though the allotment process has long been fraught with controversy. This group has hopes for making the process more useful to communities dealing with the toxic and dangerous legacy of abandoned mine lands and has noted that these monies could be used to fuel economic transition efforts in Appalachia.
The meeting is spearheaded by a regional coalition of The Alliance for Appalachia and the Appalachian Citizens' Law Center. Through the Highlander Center's Appalachian Transition Fellowship program, these organizationshave been collaborating to create a whitepaper regarding AML fund opportunities in Central Appalachia and to bring together leaders and community members throughout the region who are working on the issue.
Long-term goals of the project include increasing employment opportunities by putting unemployed miners and others to work through reclamation and reforestation, and to begin to foster creative, community-led reclamation solutions that will benefit communities, such as Wise County, VA, that have seen up to 25% of their land damaged by mining.
"The AML money needs to come back to where it came from, and where the healing is needed," said Jane Branham of Southern Appalachian Mountain Stewards in Wise, County, VA.  "We have all these people out of work from mine closures, and we can put people back to work healing the land – it's not just good for the land, it's good for the people, and would be a project our community could really take pride in."
This event is co-hosted by the Alliance for Appalachia and the Appalachian Citizens' Law Center from Whitesburg, KY. The Appalachian Citizens' Law Center is a nonprofit law firm that fights for justice in the coalfields by representing coal miners and their families on issues of black lung and mine safety and by working with grassroots groups and individuals to protect the land and people from misuse and degradation caused by extractive industries. The Center handles individual cases and engages in strategic litigation and policy work in the areas of mine safety and health, environmental protection and sustainable energy.
The Alliance for Appalachia is a coalition of groups across the Central Appalachian region working to end mountaintop removal and other destructive coal technologies, as well as to create a just and sustainable future for Appalachia. Members include Appalachian Voices, Coal River Mountain Watch, Gainesville Loves Mountains, Hands off Appalachia, Heartwood Forest Council, Highlander Research and Education Center, Keepers of the Mountains Foundation, Kentuckians for the Commonwealth, Ohio Valley Environmental Coalition, Statewide Organizing for Community eMpowerment, Sierra Club Environmental Justice, The Stay Together Appalachian Youth Project, Southern Appalachian Mountain Stewards, SouthWings and the West Virginia Highlands Conservancy.