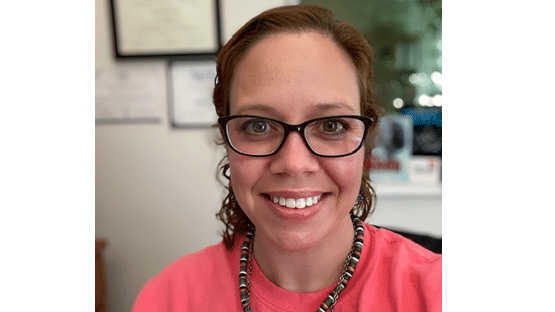 Megan Hartless, director of financial aid at Blue Ridge Community College, recently earned the FAAC® designation from the National Association of Student Financial Aid Administrators' accredited Certified Financial Aid Administrator® program.
"Blue Ridge is proud of the access to financial aid that we provide for our students," said Dr. John A. Downey, President of BRCC. "This nationally-recognized credential, earned by Megan, documents the hard work our employees are willing to do order to provide students with first rate support services,".
The CFAA Program is a first-in-the-industry effort launched in 2019 that validates the skills and knowledge of financial aid professionals at postsecondary institutions nationwide.
The National Association of Student Financial Aid Administrators, or NASFAA, is a nonprofit membership organization that represents more than 29,000 financial aid professionals at approximately 3,000 colleges, universities and career schools across the country.
NASFAA is the only national association with a primary focus on student aid legislation, regulatory analysis and training for financial aid administrators.
"Having almost two decades of experience in financial aid but undergraduate and graduate degrees in fairly unrelated fields, I have always wanted to have a credential specific to the content I have dedicated my career to mastering," said Hartless. "I also wanted an objective measure to ensure that my training and expertise were meeting the needs of the BRCC community."
Megan has been at BRCC since July of 2014, and last year her department disbursed $8.6 million to BRCC students. Hartless joins the ranks of a group of more than 300 other financial aid professionals who earned the FAAC designation after successfully passing a comprehensive knowledge exam and affirming commitment to the standards of ethical behavior that have long been a hallmark of the financial aid profession.