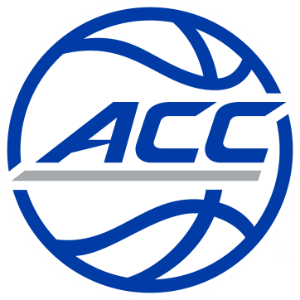 Boston College's Jerome Robinson is the ACC Basketball Player of the Week, while Louisville's Jordan Nwora claimed Rookie of the Week accolades.
ACC basketball weekly honors are determined by a vote of a 15-member media panel. Robinson and Nwora were both recognized for the first time this season.
The Eagles' Robinson averaged 37.5 points and 3.0 rebounds as Boston College dropped a road game at Notre Dame and defeated No. 25 Miami at home. Robinson's 46-point effort against Notre Dame tied for the fourth-highest ever in an ACC game and were the most ever by a visiting player in a conference game.
Robinson, who went 15-of-23 from the floor and 7-of-12 from 3-point range against the Fighting Irish, also tied the second-highest single-game total in Boston College history and registered the highest by an Eagle since Tyrese Rice also scored 46 versus North Carolina in March of 2008.
Saturday's 29-point effort against Miami saw Robinson score 18 points in the second half. The Raleigh, North Carolina, junior scored six of the final nine points in a 9-0 run that closed out Boston College's win. Robinson finished 10-of-15 from the floor and 8-of-9 from the foul line against the Hurricanes.
Louisville's Nwora averaged 12.0 points, 3.3 rebounds, shot 59.1 percent from the field and made 7-of-11 three-pointers (.636) as the Cardinals won two of three games last week.
Nwora, who played an average of 16 minutes per game, scored a team-high 16 points with four rebounds and four steals as Louisville prevailed over Georgia Tech. The 6-8 forward from Buffalo, New York, totaled 13 points, six rebounds and two assists while connecting on 5-of-6 field goals as part of a balanced scoring attack as the Cardinals won at Pitt.