Tim Coleman, owner and managing partner of Augusta Aquatics, a Fishersville, Va.-based pool building company, will speak at the November meeting of the Blue Ridge Chapter of the Construction Specifications Institute on Nov. 21, at Taaza Indian Restaurant in Roanoke, Va., at 117 Duke of Gloucester Road.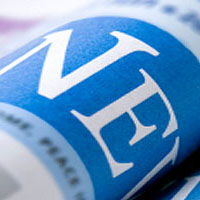 Coleman will draw upon his 40-year aquatics career as he shares aquatics specification resources for both commercial and residential projects with members of the local construction industry.
The dinner program begins at 5:30 p.m. with Coleman speaking from 6:15 p.m. to 7 p.m. There is no cost to attend. Space is limited. Those interested in attending the event must reserve space by noon on Nov. 18 via email to John Shields at [email protected]. Please indicate "CSI" in the subject line.
Since 2006, Augusta Aquatics has been providing professional aquatic service and installations for residential and commercial clients throughout Virginia. Before forming his own company, Coleman provided new construction, sales, service and design expertise to firms in Charlottesville, Virginia Beach and Rockville, Maryland, where commercial and residential projects included outdoor and indoor water parks, spas, Olympic-standard facilities, hotel pools, fountains, military pools and more.
His past and present client list includes projects for Residence Inn, Hilton Hotels, Gold's Gym, Yogi Bear Splash Ground, the Charlottesville Downtown Mall, the Winchester Downtown Mall, Busch Gardens, George Mason University, University of Virginia, Virginia Tech, VMI, McKee Foods, James Madison University and many more.
Coleman holds memberships in the Association of Pool and Spa Professionals, CSI Charlottesville, the American Society of Landscape Architects, the Shenandoah Valley Builders Association and the Pool Genius Network. He is a Board Member of the Augusta Home Builders Association. For further information about Augusta Aquatics, visit http://augustaaquatics.com.
The Blue Ridge Chapter of CSI serves members in Southwest Virginia, the New River Valley, the Roanoke Valley, the Southern Shenandoah Valley and South Central Virginia. The Chapter works to improve individual members' abilities to perform in an ever-changing construction climate through the creation of a forum, which promotes an open exchange of information, provides educational opportunities and improves communication. For further information, visit www.csiblueridge.org.