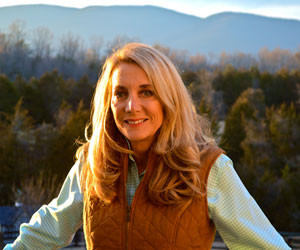 Column by Angela Lynn
Growing up as a military brat, I went to many Fourth of July picnics and fireworks displays on Air Force bases across the county. They never disappointed. There was the traditional patriotic music, food, and flags that fluttered in the breeze. The day was full of events that wives, mothers, and staff took weeks to plan.
We always arrived with a car full of kids eager to jump out and join the festivities. Grabbing the lawn chairs and blankets was my chore and Mom made sure I knew as she called my name several times for me to grab them. My brothers and sisters and I ran around all day tasting the foods, scrambling in and out of the plane displays, and pretending to help Mom but really we  were lost in our own little worlds of discovery.
Then something exciting happened; jets and planes soared over the crowds who were clad in their red, white, and blue attire. We stared into the heavens, waved our tiny American flags, and felt a rush of enthusiasm at the thunder of the plane engines. We knew that as the sun fell beyond the horizon, night would spring and the most anticipated part of the day was on its way.
Mom would always find a spot on the grass and lay out a few blankets so we could all gather and sit together. My sisters complained about the ground and my brothers wrestled, then another would try to stretch out and take more space.The babies would be juggled by my mother and she would always promise us ice cream if we could just sit quietly until the fireworks started and our banter was drowned out by the thunderous explosions of light.
Every year I took this tradition for granted until I was that mom taking my kids to air shows and fireworks on base. I began to realize even more why this day was more important than other holidays at the air stations. It wasn't because the other holidays had less glitter, pageantry or food, though they did. It was because this holiday evoked emotion that was missed as a child. That of the excitement, the wonder, and the spectacle. But lost in all this, was a question: what does it mean to have an Independence Day?
The colonists felt that excitement, wonder, and spectacle as well. They were embarking on a journey known as America. Declaring freedom from the British demanded interdependence of the colonies and colonists in the New World to work together and forge a new path. This time the government would serve it's citizens by agreeing on laws and political institutions that would hold politicians accountable to the people. The responsibilities of the government  and the duties of the citizens are neatly wrapped up in the desire for freedom. Today, those reasons still exist: voting, serving, volunteering and doing your part by being a good neighbor that upholds the soundness, peace and civility of the nation is everyone's duty.
So this Fourth of July, as you head out to festivities and the parades, look around at the faces that make independence really work. We need each other, we need more than a celebration, we need a renewed spirit of unity and pride in being a nation of nations with so many people coming from all over with many backgrounds. We sit together and stand together proudly, looking up into the heavens.
Now let's celebrate what makes this country great. Happy Fourth of July.
Angela Lynn is the Democratic Party nominee for the 25th District seat in the Virginia House of Delegates.