Local Democrats are seething over a controversial bill introduced by Del. Dickie Bell, R-Staunton, that would require school boards to "find effective ways to present scientific controversies in science classes."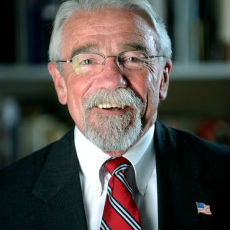 Bell's House Bill 207 is aimed, the delegate has said, at protecting teachers from disciplinary action if people don't like the way they respond to questions about scientific theories.
It seems a rather hyperpartisan bit of legislation to be introducing, and indeed it is straight out of the playbook of right-wing groups like the Discovery Institute and Heartland Institute, whose interests are to serve as push religion education and climate change-denial in public schools.
It's worth noting that Bell doesn't exactly represent a district that would be considered to provide insulation for pushing the agenda as far to the right as this legislation is doing. Democrat Terry McAuliffe received a respectable 40.6 percent of the vote in the November governor's race with Republican Ken Cuccinelli, not bad considering that we barely saw hide or hair of anybody associated with the state Democratic Party ticket in the 20th House District in 2013.
It stands to reason that the 20th could indeed be a competitive race in the future. McAuliffe, in his narrow win statewide, won Staunton and the Nelson County precincts in the district in 2013, and Democrats Mark Warner and Tim Kaine have run well in Staunton, Nelson and Waynesboro in recent election cycles.
Bell has been tested in the 20th as it is currently constituted (since the 2010 legislative redistricting) only once, in 2011, by political newcomer Laura Kleiner, in a race that Bell won with more than 70 percent of the vote.
It would be interesting to see what would happen if Democrats would put up a candidate with name recognition and some financial backing to challenge Bell, a former four-term Staunton City Councilman now in his third term in the House of Delegates.
There's no guarantee that a Democrat would win, but in a district that went 40 percent for a gubernatorial candidate who didn't campaign for himself in the district in the cycle, there might be enough there to at least keep the incumbent from thinking he has a free hand to push overly partisan bills like this one about science "controversies" in public-school classrooms.
Column by Chris Graham