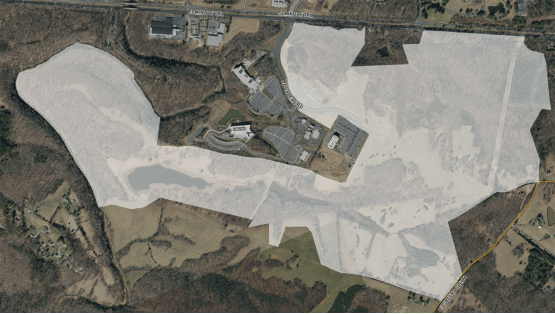 The Albemarle County Board of Supervisors voted Wednesday to accept an assignment of a contract for the $58 million purchase of 462 acres adjacent to Rivanna Station, the home of the National Ground Intelligence Center, Defense Intelligence Agency, National Geospatial-Intelligence Agency.
Rivanna Station, a sub-installation of Fort Belvoir, is a major economic driver in the region. A recent Defense Sector Economic Impact report from the Weldon Cooper Center at UVA shows that the defense sector generates $1.2 billion of economic activity in the Albemarle-Charlottesville-Greene region each year – making it the second largest sector in the local economy.
The funding source for the county's investment will be bond proceeds. On June 7, the Board of Supervisors will receive a staff presentation detailing the financing and site due diligence process- which will take place over the course of the next several months.
On June 21, the Board will hold a public hearing ahead of the acquisition closing.
"The vision for this purchase is to solidify the long-term vibrancy of Rivanna Station in Albemarle," Board of Supervisors Chair Donna Price said. "This project, Rivanna Station Futures, allows us to remain attractive to the Station, the anchor for the defense sector in our community, and provides opportunities for private sector and academic partners to take part in shaping the future vibrancy of the sector."
In 2017, key federal and state defense stakeholders initiated a study to plan for Rivanna Station's future, which envisioned an expansion beyond the existing landholdings of the U.S. Department of Defense.
The county identified the opportunity to provide business retention and expansion services, aligned with Project ENABLE, Albemarle County's economic development strategic plan, which led to the County pursuing site control.