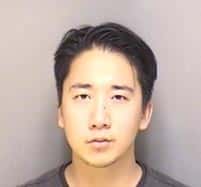 An Albemarle County man has been charged with 10 counts of possessing child pornography.
Christopher Neill Moore, 23, was arrested on Sept. 5 by members of the Criminal Investigations Division of the Albemarle County Police Department. He was initially charged with five counts.
However, on Monday, Moore was charged with an additional five counts after further investigation, according to ACPD
The Albemarle County Police Department opened an investigation in August after receiving a tip from the National Center for Missing and Exploited Children.
The investigation is ongoing.
Anyone who may information on Moore is asked to call Detective Michael Wells with the Albemarle County Police Department at (434) 296-5807.