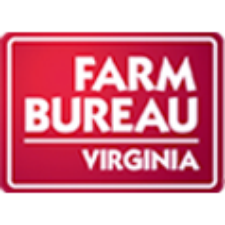 Virginia Farm Bureau Federation is joining the American Farm Bureau Federation and the National Corn Growers Association in supporting a new bill that would streamline biotechnology labeling laws.
U.S. Sen. Pat Roberts, R-Kansas, chairman of the Senate Committee on Agriculture, Nutrition and Forestry, has introduced a bill to address a potential patchwork of state labeling laws. Roberts' bill would provide a national framework that places standards in the hands of the U.S. Department of Agriculture. It also would create a campaign to educate the public on the safety of genetically modified foods and how consumers can become more informed about foods they purchase.
"We need the Senate to act now to protect consumers from misleading labels and the increase that state-by-state labeling rules can impose on food prices," said AFBF President Zippy Duvall. "We also need to protect farmers and the food industry from the patchwork of state labeling laws being stitched together, which would stigmatize a valuable agricultural technology and have a chilling effect on future regulation."
Vermont's law requiring on-package labels for foods containing genetically modified ingredients is set to take effect in July.
Multiple studies have shown that costs associated with GMO labeling will result in American families paying hundreds of dollars more for groceries each year, with low-income consumers being hit the hardest.
"There would be no added benefit to these labels and no scientific reason for requiring them," said Lindsay Reames, VFBF assistant director of governmental relations. "When you consider that virtually all corn and soybeans grown in the U.S. come from GMO seeds, and how prevalent those crops are in our food supply, the challenge of traceability and labeling for each state is overwhelming."
More than 90 percent of U.S. corn and soybeans are produced using biotechnology, Reames said. If there are increasing requirements that biotech foods carry what amounts to a warning label, farmers will lose access to a beneficial technology that produces $64 billion worth of corn and $38 billion of soybeans annually.
"Any effort to mandate GMO labels will inevitably lead to fear-based marketing of some food products," Reames said. "Some opponents of GMOs are producing foods without them and hoping to capitalize on that."
Reames encourages consumers to research GMOs online at gmoanswers.com orfooddialogues.com.