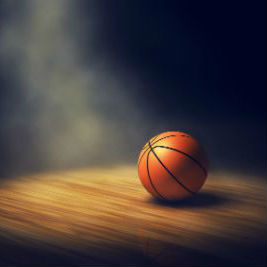 In the world that we knew a couple of weeks ago, today was to be the day that the final two tickets to the 2020 Final Four would be punched.
AFP's NCAA Tournament: Coronavirus Edition, a poor and probably not all that bright man's rendering of the Big Dance at its absolute best, is all we have to report on in today's new, hopefully short-term, reality.
Yes, we – Seth Megginson, our Resident AFP Bracketologist, and myself – advanced Virginia, in an upset of the #1 seed in the East, Dayton.
Don't hold it against Seth. The ground rule when we started this thing is that Virginia needed to make it to the Final Four, because we needed extra stuff to write about.
The 'Hoos, our tournament, defeated Texas Tech in the first round, Maryland in the second round, Kentucky in the Sweet Sixteen, and then this year's darling, Dayton, to make a return trip to college basketball's biggest stage.
They'll face the tournament's overall #1 seed, Kansas, which defeated the two seed in the Midwest, Creighton.
Tough matchup upcoming for the Cavaliers, obviously.
The other half of the national semifinal bracket has Villanova, the three seed in the West, matched up with ACC champ Florida State, the two seed in the South.
Villanova upset West #1 seed Gonzaga in the Elite Eight. FSU got past the eight seed in the South, LSU, which had earlier knocked off South #1 Baylor, back in the Round of 32.
We'll have previews of both Final Four matchups coming up this week, plus an assortment of looking back articles with fresh perspective on last year's Final Four.
Story by Chris Graham