For many, Punxsutawney Phil's prognostication for six more weeks of winter was not welcomed considering the brutal winter the region has felt so far this year.  AAA Mid-Atlantic is no exception.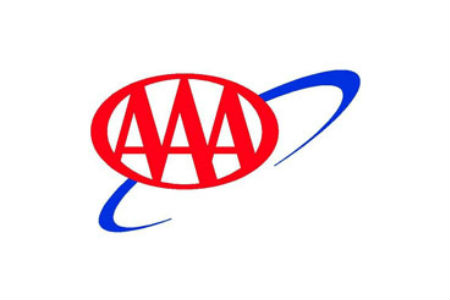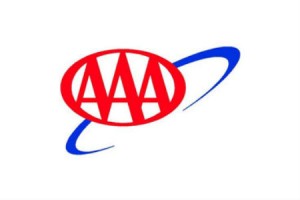 In January, the auto club saw requests for emergency roadside service climb to record numbers – AAA Mid-Atlantic's emergency roadside assistance volume topped 222,000 for the month, the highest monthly volume on record, shattering the previous record month of December 2010 by nearly 16,000. 
In addition, AAA Mid-Atlantic daily average requests for emergency roadside assistance topped nearly 7,200 in January, up from an average of 5,900 per day last January.  Known for its roadside service , the auto club has worked around the clock for nearly the entire month of January to not only help motorists crippled by the snow, but especially those whose car batteries weren't strong enough to handle the extended record-breaking cold that blanketed the Mid-Atlantic several times in January.
"Our fleet and contractors throughout the Mid-Atlantic region worked tirelessly to rescue stranded motorists throughout the month of January, after several one-two punches from Old Man Winter," said Martha Mitchell Meade, Manager of Public and Government Affairs for AAA Mid-Atlantic.  "Even as requests for assistance climbed to record levels – over 222,000 total monthly requests and a daily average of 7,200 requests in January, our priority is always to get our members back on the road or to safety as quickly as possible."
AAA Mid-Atlantic Emergency Roadside Assistance Volume – January 2014
 

Tow

Battery

Tire

TOTAL VOLUME

Philadelphia

(5-county)

17,970

18,333

9,119

53,054

New Jersey

23,691

18,376

9,595

59,111

Delaware

2,801

2,520

1,241

8,048

District of Columbia

2,456

3,092

1,345

7,698

Maryland

20,811

18,112

8,412

55,537

Virginia

14,225

13,129

4,906

39,219

TOTALS*

81,954

73,562

34,618

222,667
(*Note: AAA Mid-Atlantic totals include service to DC, DE, MD, NJ, PA and VA.)
AAA Mid-Atlantic highlights its top three reasons for roadside assistance territory-wide in January 2014:
81,954 Tows (37 percent of total rescues)

:  While AAA Mid-Atlantic is able to get drivers back on the go in many cases, a car may need to be towed to a shop for repair for a more serious problem. Avoid vehicle failure by inspecting your car or having it checked by a professional, such as AAA Owned or Approved Auto Repair (these facilities will check your battery for free).

73,562

 Battery (33 percent of total rescues). Battery-related assistance calls jump with periods of extreme cold. According to AAA's Automotive Research Center, at 0°F, a car's battery loses about 60 percent of its strength and at 32°F it loses 35 percent.  During cold temperatures starting an engine can take up to twice as much current as needed under normal conditions While three to five years is a typical life span, various internal and environmental conditions impact a battery's long term health.  Periodic inspection, testing, and cleaning are suggested and monitoring the use of accessories and electronic devices when your car is not running can help maximize its longevity.

34,618

 Tires (16 percent of total rescues).  During cold weather, tire inflation pressure decreases 1-2 psi for every 10 degrees of temperature change. Make sure pressure levels match those found in either the owner's manual or on the driver's door jamb, and note that pressure levels may be different for front and rear tires. Visually inspect tires for cracks or bulges, and ensure tread depth is adequate.
"More than a third of motorists stranded in Virginia, called AAA requesting assistance with their car battery," added Meade.  "Proper planning and regular vehicle maintenance can save drivers headaches in the long run."