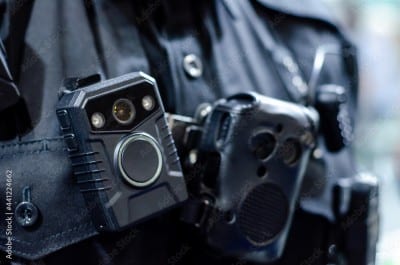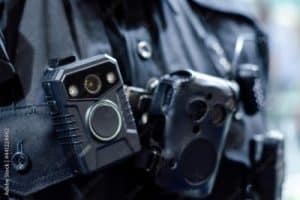 Should the county buy body cameras for Augusta County Sheriff's Office deputies?
"It's a shame because the normality of this issue is not one of division," Augusta County Supervisor Scott Seaton said.
He said that he and fellow board member Pamela Carter support the county purchasing body cameras for deputies.
In his experience with the topic, Republicans, Democrats, police, all want body cameras for sheriff's deputies, except for the other five members of the Augusta County Board of Supervisors.
"It's not an item that should have division. It should bring us together and it's a real shame that you would have members on our board [who disagree]," Seaton said.
Seaton said that after two people were shot in May 2021 then protestors were at the Augusta County Sheriff's Office, he proposed to his fellow Board of Supervisors members in July 2021 the purchase of body cameras for sheriff's deputies.
"I was concerned as a board member and just as a resident of Augusta County that somebody was going to shoot somebody and we would end up in national headlines," Seaton said.
Each camera would cost approximately $1,000, but other expenses are necessary such as funding to store the camera footage for a certain amount of time and staff to grant FOIA requests.
The sheriff's office would need 90 to 104 cameras, include for School Resource Officers.
"It's not an incredibly expensive item on a budget," Seaton said. The cost comes down to budgeting less than one cent on property taxes per year.
He said the cost was exaggerated by members of the board who, despite verbally supporting body cameras, do not vote in support of providing a budget for the cameras.
Seaton said he had speakers from pastors to politicians speak at various board meetings in the last year in support of cameras. He was ready to bring in representatives of groups and organizations to form a committee to consider the purchase of body cameras, but the board voted against it.
In February 2022, Seaton said he proposed the board hold a public hearing so that the public could comment on purchasing body cameras, and the board voted twice against a public hearing.
Soon afterward, Augusta County Sheriff Donald Smith expressed on Facebook and in an interview with WHSV that he was in favor of body cameras. He proposed in the office's budget this year the cost for cameras and School Resource Officers, as well as four full-time employees and one part-time employee to staff the evidence room.
According to Seaton, the county board had money left from the increased personal property tax that he hoped would go toward the body cameras in this year's budget. In May 2021, Smith was about to decide which brand of body camera he wanted for the ACSO.
The board voted no to using $750,000 to purchase cameras and staff. They did approve a vote for two School Resource Officers.
In May, Seaton said the board approved his proposal to accept donations from the community to purchase cameras. But at the board's next meeting, the vote was rescinded.
"Having people do something positive for the county, I think, is always a good thing," Seaton said.
According to Seaton, when the county board recently limited public comments to three minutes per resident, part of the reason was that residents were speaking for five minutes about wanting sheriff's deputies to get body cameras.
Recently, the county sent surveys to residents for input. Seaton said he requested the addition of three questions regarding body cameras, but they did not end up on the list of survey questions.
Seaton has reviewed the availability of grant funding for body cameras for Augusta County Sheriff's deputies, and a federal grant pays half of the cost the first year for cameras.
Augusta County has a board that does not want to listen, although Seaton has spoken to Waynesboro and Staunton police officers who support body cameras. Waynesboro Police Department got body cameras for all officers in 2014.
Seaton said that among the advantages of body cameras is evidence in court cases: a perpetrator can be exonerated or conviction improved based on what a camera captures, and a police officer can be exonerated of complaints.
"You can't really deny what's on the camera," Seaton said.