Mercer defeats VMI Baseball, 15-6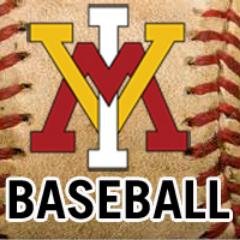 Mercer scored all of its runs in the final four innings Saturday afternoon en route to a 15-6 victory over the VMI baseball team in Southern Conference play.
Don Goodes doubled in the third and came home on a double from Callen Nuccio to put VMI ahead 1-0. VMI took a 5-0 lead on a grand slam from senior third baseman Jake Huggins in the fifth.
Junior right-hander Zak Kent had a no-hitter going through five innings, but ran into trouble in the sixth. The Bears scored five in the sixth to tie the game, two on a home run from Trevor Austin.
Mercer took a 7-5 lead in the seventh, taking advantage of two VMI errors, and scored four each in the eighth and ninth frames.
Kent allowed just three hits and struck out eight over six innings in a no-decision. Goodes was 2-2 with two walks, Ryan Hatten went 2-3 with a double and a walk and Nuccio was 2-5.
Mercer (20-20/8-7 SoCon) had 15 hits, with seven batters each with two.
VMI (10-30/5-10 SoCon) travels to Virginia Tech for a non-conference game Tuesday at 6 p.m.
Comments