Local
House bill would protect women forced to seek abortion across state lines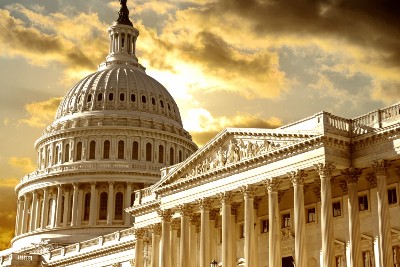 Texas Democrat Lizzie Fletcher has introduced legislation to protect women from being criminalized for interstate travel to seek abortions.
This in the wake of the Supreme Court ruling overturning Roe v. Wade, and the growing momentum in red states to enact legislation that would allow private citizens to sue anyone who helps a resident of a state that has banned abortion to terminate a pregnancy outside of that state.
The Ensuring Access to Abortion Act of 2022, also sponsored by Marilyn Strickland (D-Wash.) and Jamie Raskin (D-Md.), prohibits any person acting under color of state law, including private parties, from punishing Americans traveling for reproductive health care, which is protected by the constitutional right to travel.
"In overturning Roe v. Wade, the Supreme Court has set us on a dangerous path forward that jeopardizes the health and undermines the equality of people across this country," Fletcher said.  "Lawmakers in several states, including my home state of Texas, are now threatening to interfere with the constitutional right of Americans to travel freely and voluntarily within the United States for the purpose of obtaining abortion care. These efforts violate the fundamental rights guaranteed to all citizens. These efforts to deprive Americans of their constitutional rights must be stopped, and Congress has the power and the responsibility to do so. This bill is essential to protecting the health and equality of all Americans, and I hope to see it move quickly through the Congress."
"The Supreme Court may have ripped away a woman's right to reproductive health care, but they cannot stop a woman's right to travel," Strickland said. "This bill simply reaffirms a Constitutional right, and I call on my Republican colleagues who say they support freedom to vote yes."
"As emboldened right-wing forces try to make it a crime for women to obtain out-of-state health care services, and as the Supreme Court discards long-settled constitutional principles, Congress must protect the constitutional right to travel," Raskin said. "This important legislation defends the time-honored right to travel across state lines, including for the purpose of obtaining an abortion. We will not allow extremists to dismantle this basic freedom."
Abigail Spanberger (D-VA-07) is backing the Ensuring Access to Abortion Act.
"In the past few weeks, the Supreme Court has tossed settled case law, Justice Thomas has signaled his goal to erode the right to privacy, and anti-abortion politicians in some states have made a concerted effort to criminalize women seeking abortions outside their home states," Spanberger said. "The current threat to our fundamental liberties is evident. Congress must take quick action to protect the ability to freely travel from one state to another to receive these healthcare services — to affirm that state governments do not and should never have the right to restrict this fundamental freedom."
Click here to read the full bill text.