Event Horizon telescope scientist to judge Renaissance School Art & Science Show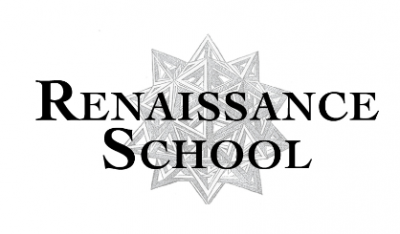 Renaissance School's annual Art & Science Show will take place at 418 E Jefferson St, Charlottesville in conjunction with First Fridays on May 3 from 5-7:30pm. The show is free and open to the public.
Renaissance School welcomes the following judges for the 2019 Art & Science Show:
Dr. Anthony Remijan, Manager of the North American Atacama Large Millimeter/submillimeter Array (ALMA) Science Center, and National Radio Astronomy Observatory (NRAO) Scientist. Dr. Remijan is a contributing scientist to the historic first photograph of a black hole released on Wednesday April 11, and was part of the commissioning team that traveled to the Atacama desert in Chile to prepare ALMA for the Event Horizon Telescope project.

John A. Hancock, Studio and Plein-Air Artist. Mr. Hancock was the recipient of the Eloise Gardiner Giles Honorary Award in 2018, and has been exhibiting his work since 1979. He holds his BFA from Valdosta State and MFA from East Carolina University.

Dr. Aaron Reedy, National Science Foundation Research Fellow. Dr. Reedy earned his PhD in Biology at UVA in 2018, and is now doing postdoctoral research on evolutionary biology at Auburn.

Jessie Chapman, Sketchwell Architecture & Design. Ms. Chapman holds her Masters in Architectural History from the UVA. She is LEED accredited and a frequent guest critic at UVA's School of Architecture, most recently leading a design team of twelve students in the Belmont Vortex all-school design charrette competition.

Aditya Narayan, Tom Tom Youth Innovation Conference Coordinator. Mr. Narayan is a 3rd year undergraduate student in Biochemistry and Biology at UVA, and a member of ReInvented Lab, a nonprofit developed at the UVA Darden iLab to facilitate collaboration and innovation in high school.
Charlottesville and Albemarle middle school students who would like the chance to show their work and compete for a cash prize are invited to contact Renaissance School faculty Bethany Farris on bfarris@renaissanceschool.org for more information about the related Middle School Contest, deadline April 24, 2019.
Renaissance School students showcase their best work each year at the Art & Science Show. This year, areas of scientific research include using gene editing tools to neutralize toxins in red tide algal blooms; quantum entanglement; organic, environmentally-friendly antifreeze, and others. Art media include oil and watercolor painting; photography; sculpture; animation, and others. Renaissance School is currently home to one of 45 World Science Scholars, worldwide, and multiple national award-winning artists and filmmakers.
Renaissance School is Central Virginia's college prep school for high ability students in the arts, sciences, and humanities, and the 2019 Niche #1 high school for the arts in Virginia. Graduates are accepted at top schools in their disciplines, including MICA, RISD, Johns Hopkins, U Chicago, UC Berkeley, Dartmouth, Brown, Cornell, and others, with an average of over $190,000 in scholarships.
Comments