Charlottesville City Council will not extend Maurice Jones' contract as city manager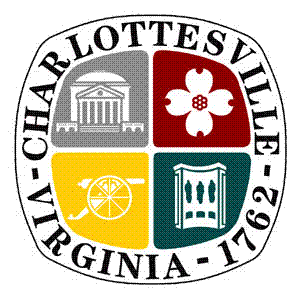 Charlottesville City Council has decided not to extend the contract of City Manager Maurice Jones past its expiration on Dec. 7, 2018.
In a statement, the City Council said "(i)n the life of any healthy organization, it is important to be able to recognize when change is needed."
More from the statement:
"Over the past few years, City Council and the City Manager have worked earnestly to try to reach agreement on a mutual vision for the City and the best ways to implement that vision. However, it has become clear to us that what our City needs at this critical juncture is a fresh perspective and a new direction.
"Therefore, Council has decided not to renew the City Manager's contract and will move forward with the task of working with the community, our employees, and all of our stakeholders to select a new leader for the City of Charlottesville.
"Currently, Council plans to continue to employ Mr. Jones through December 7, 2018, as is stated by the City Manager's employment agreement. However, an earlier separation date may be mutually agreed to by Mr. Jones and City Council.
"We recognize that this is a transformative time for our community, and we will work to ensure that the public is updated on a regular basis with new information as it becomes available. We are committed to creating a healthy and responsive organization that will continue the challenging and rewarding work of fostering a safe and equitable environment for all who live here.
"Council thanks Mr. Jones for his years of dedicated service to the City of Charlottesville, and we wish him all the best in his future endeavors."
Statement from Maurice Jones:
"It has been a privilege and an honor to serve this wonderful community for 17 years, especially the last eight as City Manager. We are fortunate to have a City workforce dedicated to providing quality services to our residents, our businesses and our visitors. The men and women of the Charlottesville City government are an important part of enhancing the quality of life in our region. I'm proud of them and the work they do each and every day. We have accomplished a quite deal together during my time as City Manager.
"I am particularly proud of our efforts to address issues of poverty in our City – our Growing Opportunities workforce development program, the construction of the Crossings to help the homeless transition from the streets, and the significant increase in our investment in the Affordable Housing Fund which has led to the construction and preservation of hundreds of affordable units. Each of these initiatives came about because of the partnerships formed between the City Council, City government and our friends in the non-profit and private sector who were committed to improving the lives of others.
"Charlottesville is a special place. We have our challenges, like all communities, but we also have the resources, talent and compassion to provide solutions to those complex problems. It is my sincere hope that our City will come together as one to address them. I certainly look forward to continuing our important work together during the remainder of my time with the City.
"I am blessed to call Charlottesville my home and the people here have been incredibly supportive of me since I arrived in this beautiful city some 25 years ago. I will be forever grateful for the encouragement I've received from so many folks from different walks of life and the great experiences we have had together."
Comments