Sports
Senate passes Inflation Reduction Act: Sweeping changes to healthcare, clean energy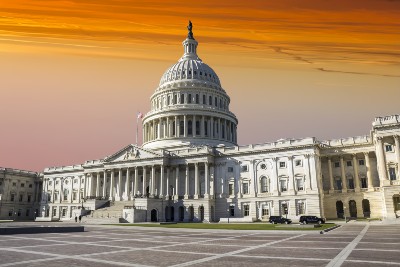 Senate Democrats finally got something meaningful done, voting 51-50 on Sunday, with Vice President Kamala Harris casting the tie-breaking vote, to pass a $750 billion healthcare, clean energy and tax bill.
The Inflation Reduction Act of 2022 would give Medicare the power to negotiate prices for prescription drugs, make $369 billion in investments in clean energy, and reduce the federal deficit with a 15 percent minimum tax on large corporations and a 1 percent tax on stock buybacks.
"This bill will lower the price of prescription drugs and healthcare, reduce the deficit, and invest in American energy to both address climate change and bring down energy bills. And in another big win for Virginia, it will help ensure that miners suffering from black lung and their families get the help they need," Virginia Sens. Mark Warner and Tim Kaine said in a joint statement.
"While we will continue to look for ways to support the health and well-being of our communities, decrease inflation, and lower costs for Virginians, we're proud that today we took a major step forward in addressing those challenges," the Democrats said.
Healthcare
The power that would go to Medicare to negotiate drug prices is a first. The bill would also extend the expanded Affordable Care Act subsidies for three years, through 2025.
"Since AARP's founding, we have fought for older adults to have access to affordable healthcare – including prescription drugs. And we have been working for nearly two decades to allow Medicare to negotiate the price it pays for medications. Thanks to today's historic vote in the Senate, millions of Americans 50+ are one step closer to real relief from out-of-control prescription drug prices," AARP CEO Jo Ann Jenkins said.
"This bill will save Medicare hundreds of billions of dollars and give seniors peace of mind knowing there is an annual limit on what they must pay out-of-pocket for medications. Lowering prescription drug prices is a top priority for Americans, with more than 80 percent of people across political parties supporting the measure. We thank all the senators who voted today to lower drug prices.
"We are also pleased that the bill will keep health insurance affordable for millions of Americans who purchase their coverage in the marketplace, especially consumers aged 50-64 – more than 1 million of whom have gained more affordable options.
"We urge the House to move quickly and enact this momentous reform. AARP fought hard for this victory, and we will keep fighting to get Americans relief from the high price of prescription drugs," Jenkins said.
Clean energy
The Inflation Reduction Act includes roughly $369 billion in climate spending, designed to reduce emissions by 40 percent by 2030 and put the United States' Paris Climate Accord goals within reach.
According to a recent analysis, the clean energy provisions of the Inflation Reduction Act are expected to create nearly 1 million jobs per year.
The bill includes key provisions related to:
Clean energy: $9 billion in consumer home energy rebate programs to electrify home appliances and for energy efficient retrofits; ten years of consumer tax credits to make heat pumps, rooftop solar, electric HVAC and water heaters more affordable so homes can be more energy efficient and run on clean energy; and a $10 billion investment tax credit to build clean technology manufacturing facilities, including facilities that make electric vehicles, wind turbines and solar panels.
Electric vehicles: A $4,000 tax credit for consumers to buy used electric vehicles and up to a $7,500 tax credit for consumers to buy new EVs; $3 billion for electric U.S. Postal Service trucks; $1 billion for electric heavy duty vehicles, such as school buses and garbage trucks; and $3 billion for zero-emission technology at U.S. ports.
Pollution reduction and natural climate solutions: A methane emissions reduction program, a reinstated "polluter pays" tax to increase funding to clean up Superfund toxic waste sites and $50 million to inventory and protect old-growth forests, which absorb global-warming carbon emissions, on National Forest System land.
The bill represents a compromise and includes some provisions that will benefit fossil fuel development, including requiring lease sales for offshore drilling and providing tax incentives that would help coal and gas plants. However, modeling by Energy Innovation found emissions increases from these provisions are offset 24 to 1 by the bill's climate-friendly provisions. The group also found that ​​the bill could prevent 3,700 to 3,900 deaths in 2030, in addition to 99,000 to 100,000 avoided asthma attacks.
"The finish line is now clearly within reach," said Gregory Wetstone, president and CEO of the American Council on Renewable Energy. "The Senate's passage of the Inflation Reduction Act of 2022 is a historic step toward the clean energy future the American people want, and scientists say we desperately need. The legislation's landmark investment of $369 billion in climate and clean energy programs will help deploy thousands of megawatts of renewable power, create hundreds of thousands of good-paying American jobs, reduce the cost of electric power, and finally put the country on track toward achievement of our climate goals. But we're not done yet – ACORE remains committed to working with allies to ensure swift approval in the House of Representatives. Our planet will be better off when President Biden signs this transformative legislation into law."
National Ocean Industries Association President Erik Milito
We extend our thanks to Senator Manchin for his leadership in securing an all-of-the-above energy package that boosts offshore oil and gas, offshore wind, and carbon capture and storage — all key priorities for the offshore sector and for long-term American energy security. No legislation is perfect, and the Inflation Reduction Act certainly reflects compromises, but American offshore energy is an issue of national – and global – consequence.
"The Senate just unlocked a much brighter future for Americans and the planet. Nature and human ingenuity have made it increasingly possible for us to power our homes, cars and businesses with clean, renewable sources such as the sun and wind," said Lisa Frank, executive director of Environment America's Washington legislative office. "And as the climate warms, making this transition is of the utmost urgency. The renewable energy and electric vehicle tax incentives in the Inflation Reduction Act are a real game-changer that will make it cheaper and easier for individuals, businesses, school districts and more to 'go solar,' swap out old, polluting vehicles and save energy."
"This is a big deal," said U.S. PIRG Environment Campaigns Director Matt Casale. "The Senate just passed an historic investment in a clean and healthy future for Americans. Climate change is the challenge of our times and what we do to address it today will have lasting effects on generations to come.
"Not everything in the bill is perfect, and there remains work to do, but the clean energy tax credits in particular will inject a jolt of (renewable) energy into state and local efforts to reduce emissions and clean the air. They will help make it affordable for Americans of all stripes to switch to electric vehicles, put solar panels on their roofs and purchase cleaner, healthier electric appliances that don't pump pollution in our homes and air. The funding in the bill will help electrify the U.S. Postal fleet and help communities clean up toxic Superfund sites, while requiring polluters to bear the cost. In addition to making major reductions in greenhouse gas emissions, these provisions will significantly reduce air pollution that makes people sick."