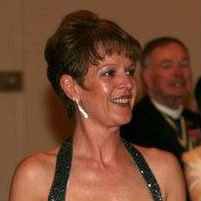 Column by Linda R. Jones
I find it fascinating that when I think I am stuck on a topic life just happens and everything falls into place.  Since my granddaughter has been here throughout the holidays, there has been so much happy music.  She sings, she dances, she listens, and she plays music.  I had been toying with writing about how my father loved music.  I just couldn't quite figure out how to narrate it.
During my morning ritual of reading and reflecting quietly on December 31st, I came across one sentence from the book "Healing after Loss," by Martha Whitmore Hickman.  She quotes May Sarton:
"It is time for some music."
There it was.  I smiled and knew how to narrate my little tale.
Shortly after my father died, I packed up all my sheet music, closed the piano lid, and hid my accordion.  My father loved music.  I didn't want to play it, hear it, sing it, or see it because up until recently music only reminded me of my father's death, not his life.  I deprived myself of what Beethoven said:
"Music is a higher revelation than all wisdom and philosophy.  Music is the electrical soil in which the spirit lives, thinks, and invents."
My angelic granddaughter walked into our parlor on her first visit in several months.  She gently hugged a plush Olaf toy near the Christmas tree.  Instead of inspecting all the delightfully wrapped gifts under the tree, she went right to the piano and squealed, "Play, Oma!"  She was smiling as I lifted her onto the piano stool with me.  She pounded the keys as hard as her little hands could and created her own songs.  She also touched the keys ever so gently and sang her own soft songs.
She paused briefly, looked at me a little confused, then smiled again and declared, "The music book, Oma!"  I don't know how she remembered the books of sheet music.  I got them; she flipped through a few pages, and then said, "This one."  And she played.  It was a bittersweet moment for me.  I remembered calling my father when my daughter-in-law was pregnant.  He choked up and in his thick German accent said, "Ach, Linda.  I never thought I would live long enough to be an Urgroßvater (great-grandfather)."  I so wished my father could be with us.  I so missed music.
The music continued in my home throughout the holidays.  Christmas songs played, of course, my granddaughter on the piano, and two soundtracks from Disney movies.  "Frozen," which should come as no surprise, is my granddaughter's favorite.  Her "Tante" (aunt), my daughter, is still trying to convince our little angel that "The Little Mermaid" is by far the best Disney princess since she is the only mermaid.  So began the battle of the princess soundtracks.  My granddaughter has no favorites.  She is simply more versed in "Frozen."  She sings, dances, and plays to all music.  Just like my father did.
Life happened.  It took the innocence of my granddaughter, my father's "Urenkelin" (great-granddaughter), to make me realize the joy of music I have been missing by my own choosing.  One generation left to usher in another with so much wonder of what life has to offer.  I am humbled by both.
If you happen to pass my house and hear me singing a little off key, the crunching of my accordion bellows, or too many missed chords on the piano, be patient.  I'm practicing.  I'm practicing to celebrate the life of my father with music.
My healing journey continues.  Join me.  It's always a good day for music.
(Henry Alfred Rudolph.  Born April 2, 1930.  Died March 2, 2015.)