Glenn Youngkin really, really needs a Republican sweep in next month's General Assembly elections. And he's getting help from his money Republican friends to make sure that happens.
Youngkin's Spirit of Virginia PAC sent out a press release Wednesday touting the $7.45 million it says it raised in the third quarter of 2023.
Per the release, more than $5 million of that total came in the month of September.
One more stat: the PAC raised $4.4 million in a 48-hour window this week.
The money people are speaking: they want them some Youngkin.
"Gov. Youngkin has now raised $15.5 million since March 1, 2023, to support our candidates. Due to our incredible nominees, the opportunity we have to move Virginia forward, and our generous donors, we have already surpassed our own internal goal for the year, but we have more work to do," said Spirit of Virginia chair Dave Rexrode, an Augusta County native and JMU alum.
"There is too much at stake and with five weeks to go, we know the progressive liberal left will continue to outraise and outspend us. Gov. Youngkin is all in on making Virginia the best place to live, work, and raise a family."
What Youngkin is all in on is wanting to run for president, and his gamble to sit out the early stages of the 2024 GOP presidential race seems to be paying off.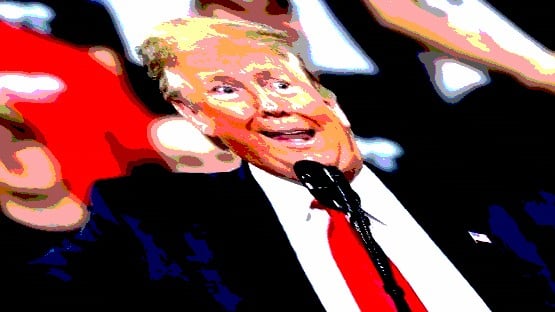 Nobody from the rest of the field of contenders to Donald Trump has done anything to establish a viable alternative to the criminally indicted former president.
The door is open for Youngkin to be able to make an 11th-hour entrée into the race, but first, he needs Republicans to win in next month's General Assembly elections.
Democrats hold a 22-18 majority in the State Senate, meaning Republicans need a net flip of two seats to control that chamber, with Lt. Gov. Winsome Earle, a Republican, on hand to break ties.
House Republicans hold a 51-46 edge in the lower chamber.
Realistically, Youngkin needs not only narrow wins, but big wins – and big majorities – to buttress his case on the national stage.