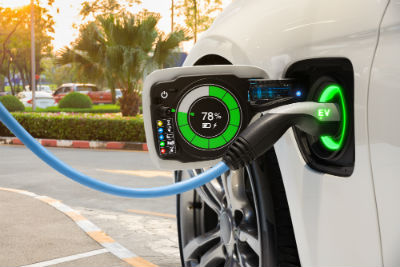 Gov. Glenn Youngkin and House Speaker Todd Gilbert are vowing to reverse a state law tying Virginia emissions policies to those in place in California, which recently voted to eliminate the sale of gas and diesel vehicles by 2035.
One problem for the Republicans: Democrats are still in charge in the State Senate.
"In an effort to turn Virginia into California, liberal politicians who previously ran our government sold Virginia out by subjecting Virginia drivers to California vehicle laws," Youngkin wrote on Twitter on Sunday. "Now, under that pact, Virginians will be forced to adopt the California law that prohibits the sale of gas and diesel-fueled vehicles."
Yes, all the way out in 2035.
A lot can and will happen by 2035.
For instance, the ACC will be a year away from its dumb contract with ESPN finally coming to an end.
OK, so, some things that need to happen still won't have happened by 2035.
Another for instance: this California regulation could come, go, come back again.
"California's out of touch laws have no place in our Commonwealth," Youngkin tweeted.
Neither do Texas' out of touch abortion laws, Mr. Governor.
Gilbert weighed in promising that "House Republicans will advance legislation in 2023 to put Virginians back in charge of Virginia's auto emission standards and its vehicle marketplace."
"Virginia is not, and should not be, California," Gilbert said.
Virginia can not, and will not be, California.
Fixed it for you, Mr. Speaker.